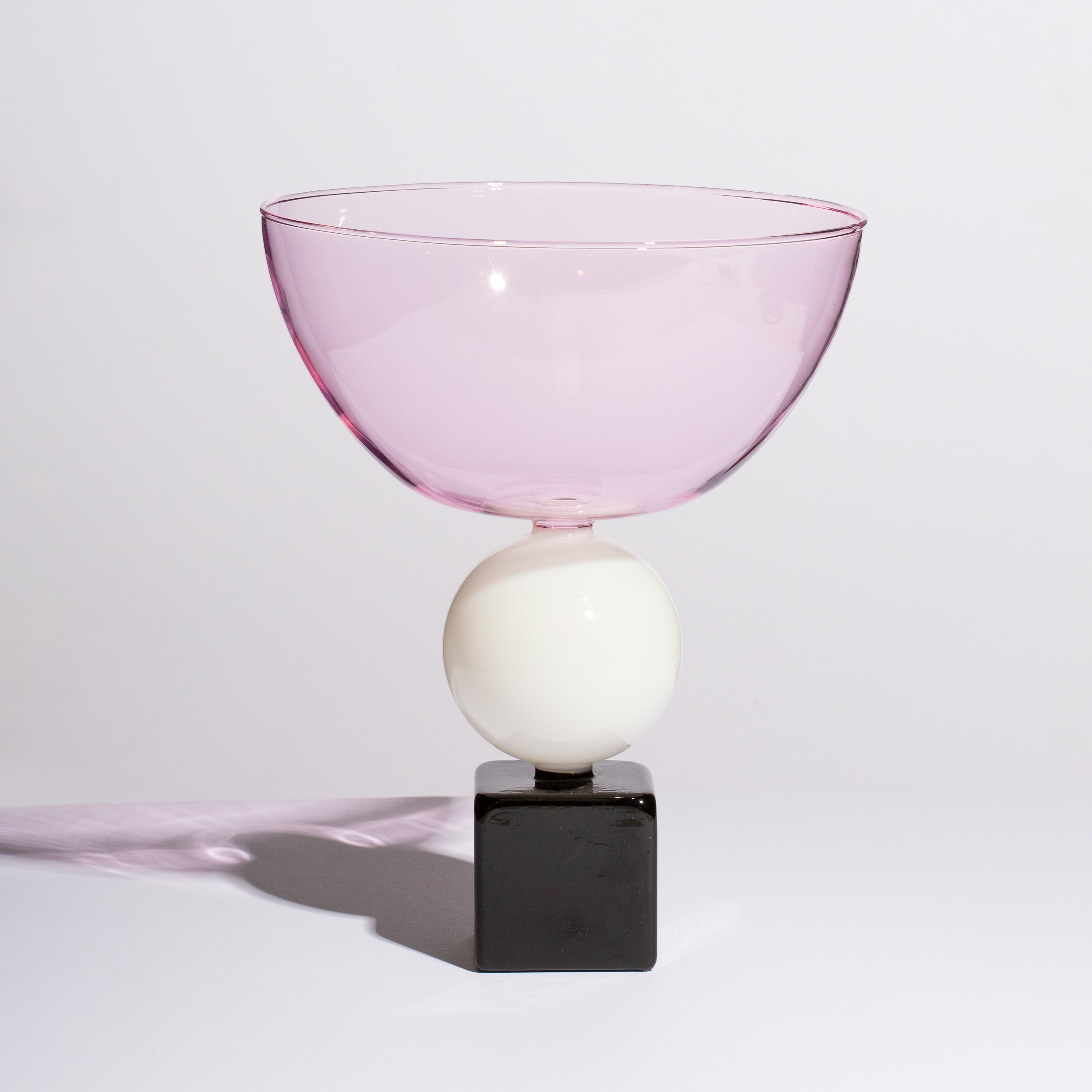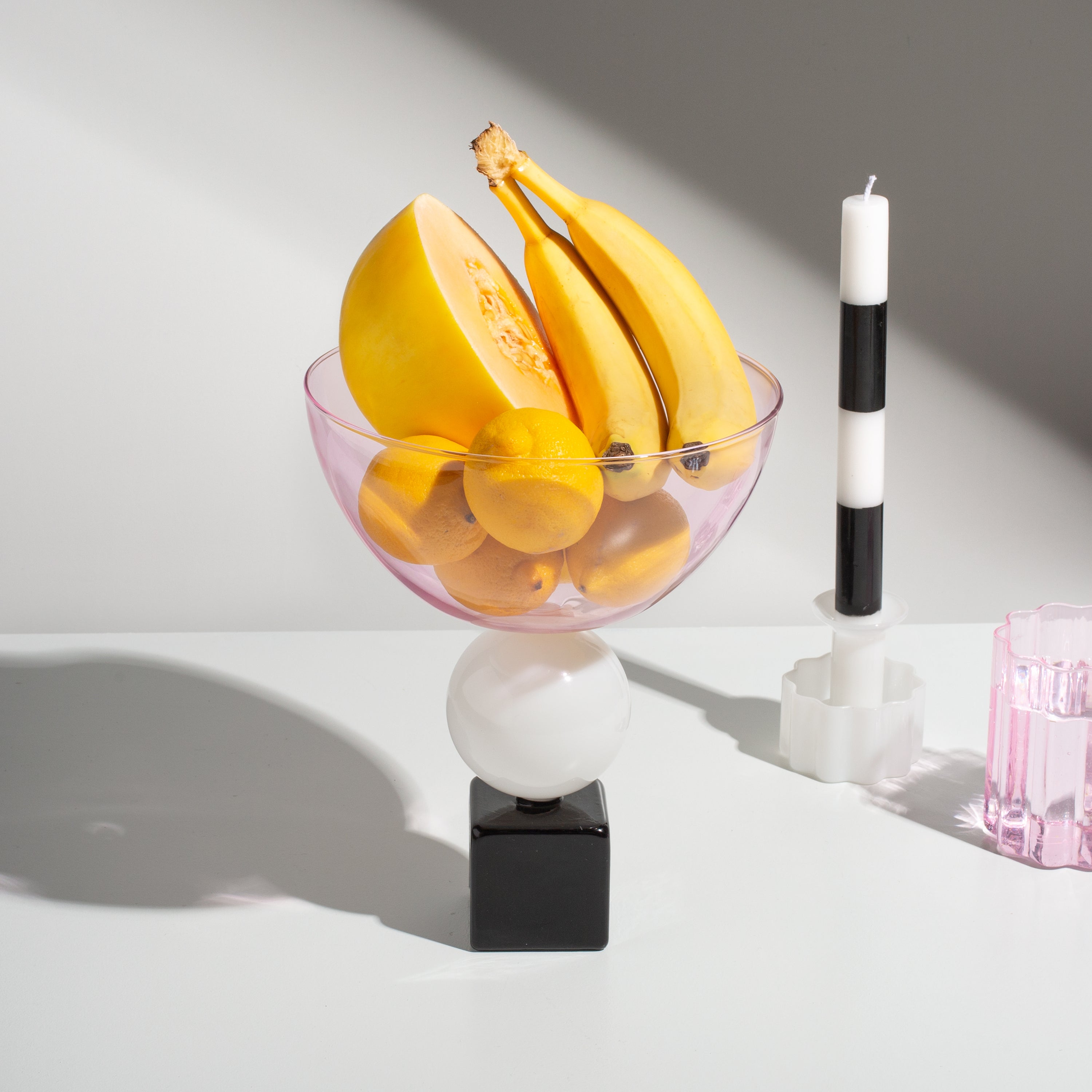 GEO BOWL - PINK
FAZEEK's architectural Geo Bowl in Pink + Black + White reaches new heights when it comes to dining and design. A show stopping centrepiece, this glass tower will be your new favourite serving bowl and will certainly start conversations at your next dinner party! 
Use the Geo Bowl daily as a beautiful way to display fruit and veg, as a serving bowl for salads to share, or as the boujee-est of vessels for your favourite trinkets. 
Made from the highest quality borosilicate glass, the Geo Bowl features individually hand-blown glass pieces at every level.

The Geo Bowl is made for the limelight.
Materials
Sizing
Care Guide
Each FAZEEK piece is delicate, unique and handmade which means you may find some slight variations in shape, colour or finish. We love these unique quirks and it is all part of the beauty of handmade products. All FAZEEK glass pieces are hand-blown and made from high-quality borosilicate glass.
Product size: 20cm wide x 25cm high.
We recommend showing this piece the love it deserves by washing by hand. Always be gentle when placing it onto hard surfaces and when using with other pieces.
Our materials & care guide