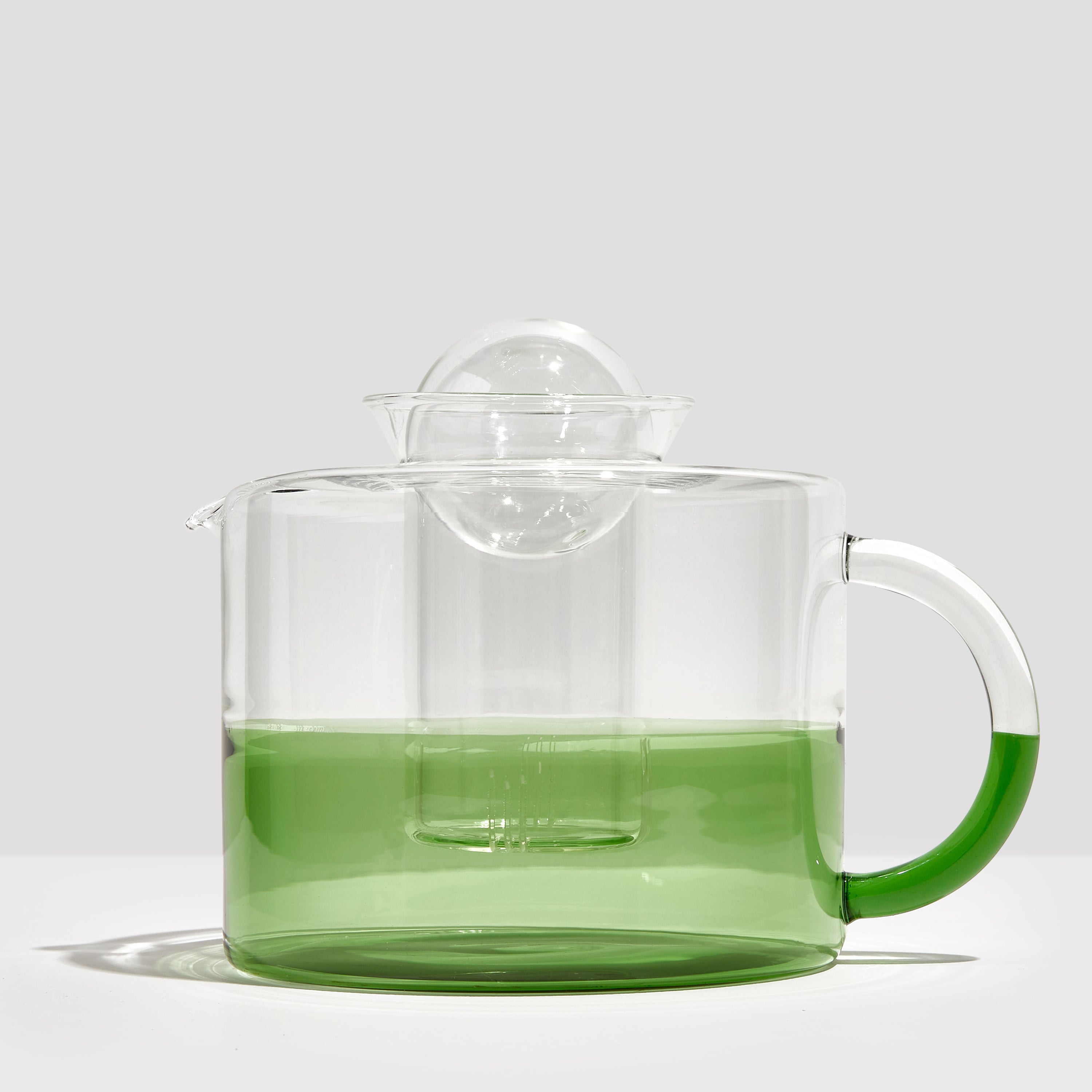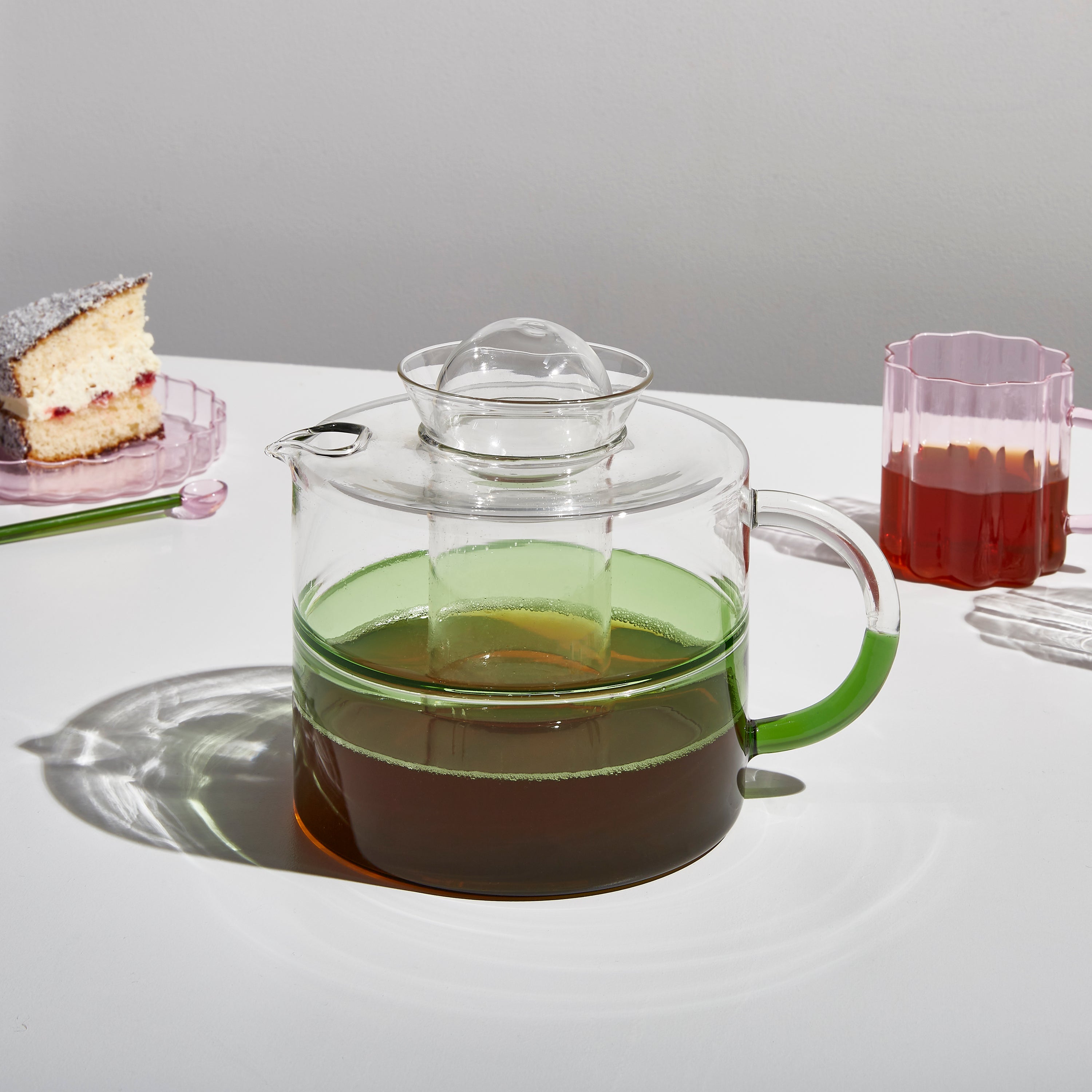 TWO TONE TEAPOT - CLEAR + GREEN
Never one to settle for ordinary, FAZEEK's Two Tone Teapot - Clear + Green will guarantee you're sipping and sharing tea in style. 
Simply add your loose-leaf tea to the glass tea strainer, put inside the teapot and fill the pot with hot water. Pop the glass ball lid on top. Allow your tea to brew for the recommended time, then remove the glass strainer and lid and set that aside. Our Two Tone Teapot matches beautifully to our Wave Mugs for the most elegant of tea service. Enjoy!
Please note, we recommend using larger leaf teas, including herbal teas, with our teapot. The teapot can also be used with teabags, simply remove the empty glass strainer and lid.
Materials
Sizing
Care Guide
Each FAZEEK piece is delicate, unique and handmade which means you may find some slight variations in shape, colour or finish. We love these unique quirks and it is all part of the beauty of handmade products. All FAZEEK glass pieces are hand-blown and made from high-quality borosilicate glass. This style of glass can easily handle hot liquids like your favourite tea.
Product size: 15cm wide x 12cm high.
Volume: Approximately 1350ml when filled to the brim.
Our glassware is dishwasher safe but we recommend showing it the love it deserves by washing them by hand. Always be gentle when placing it onto hard surfaces.
Our materials & care guide