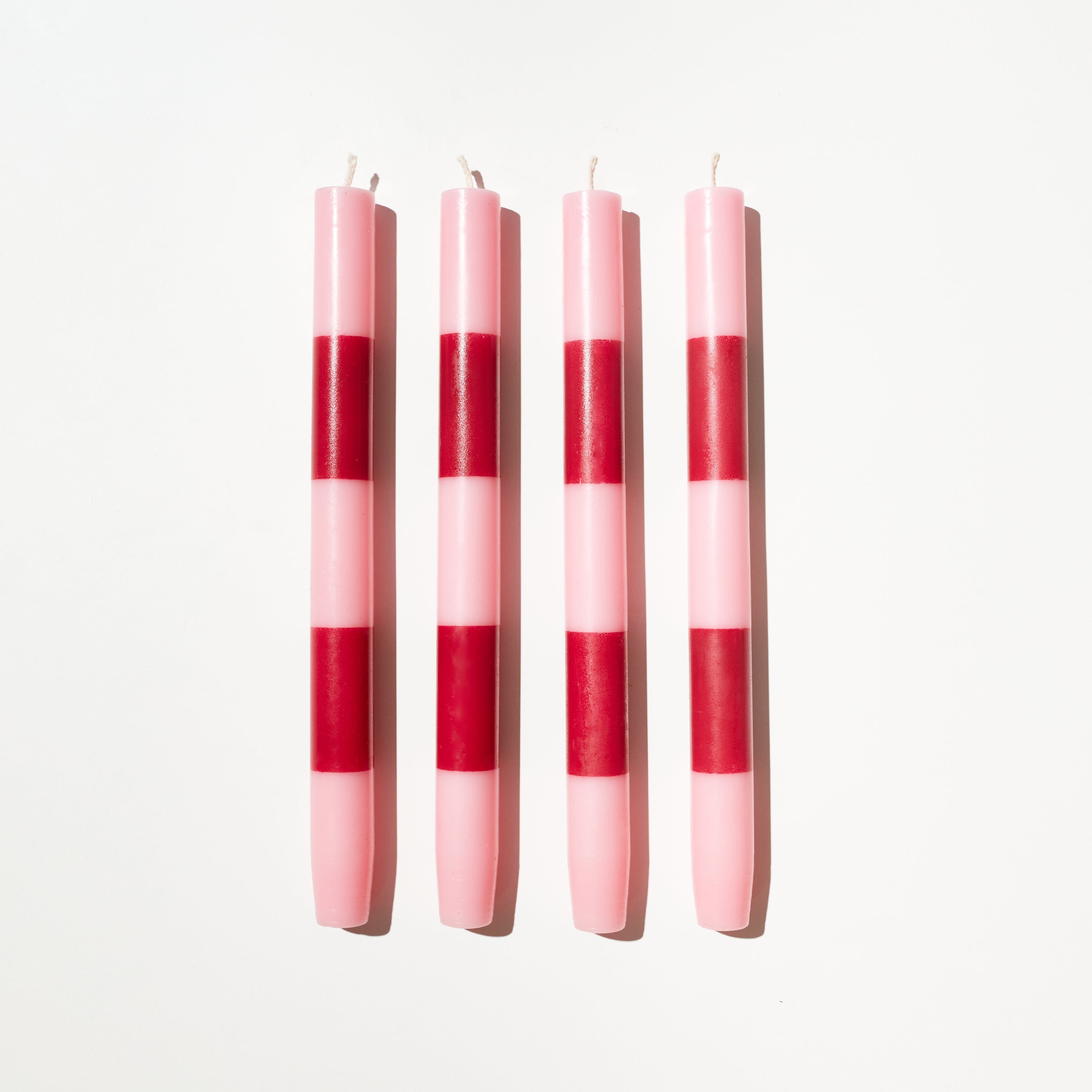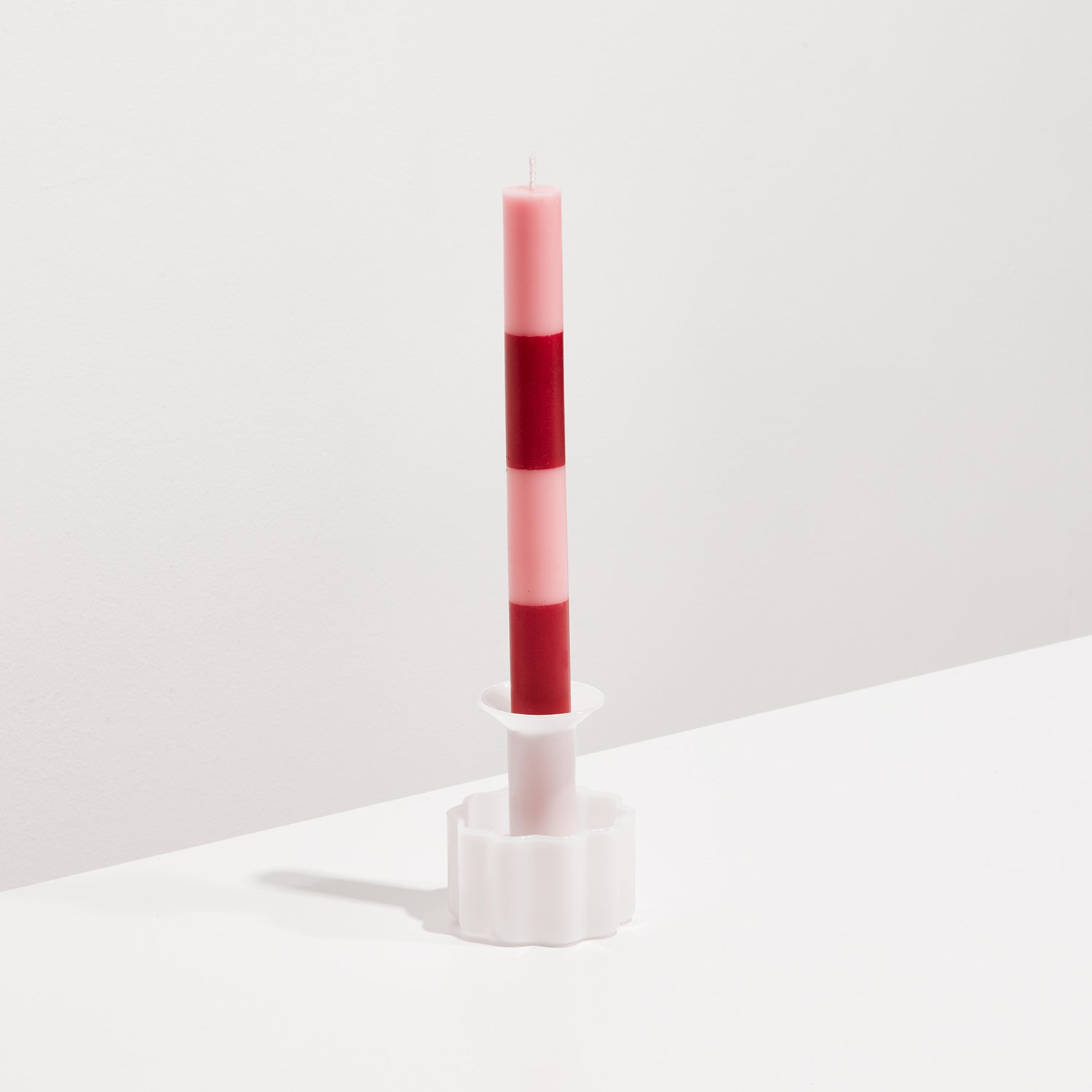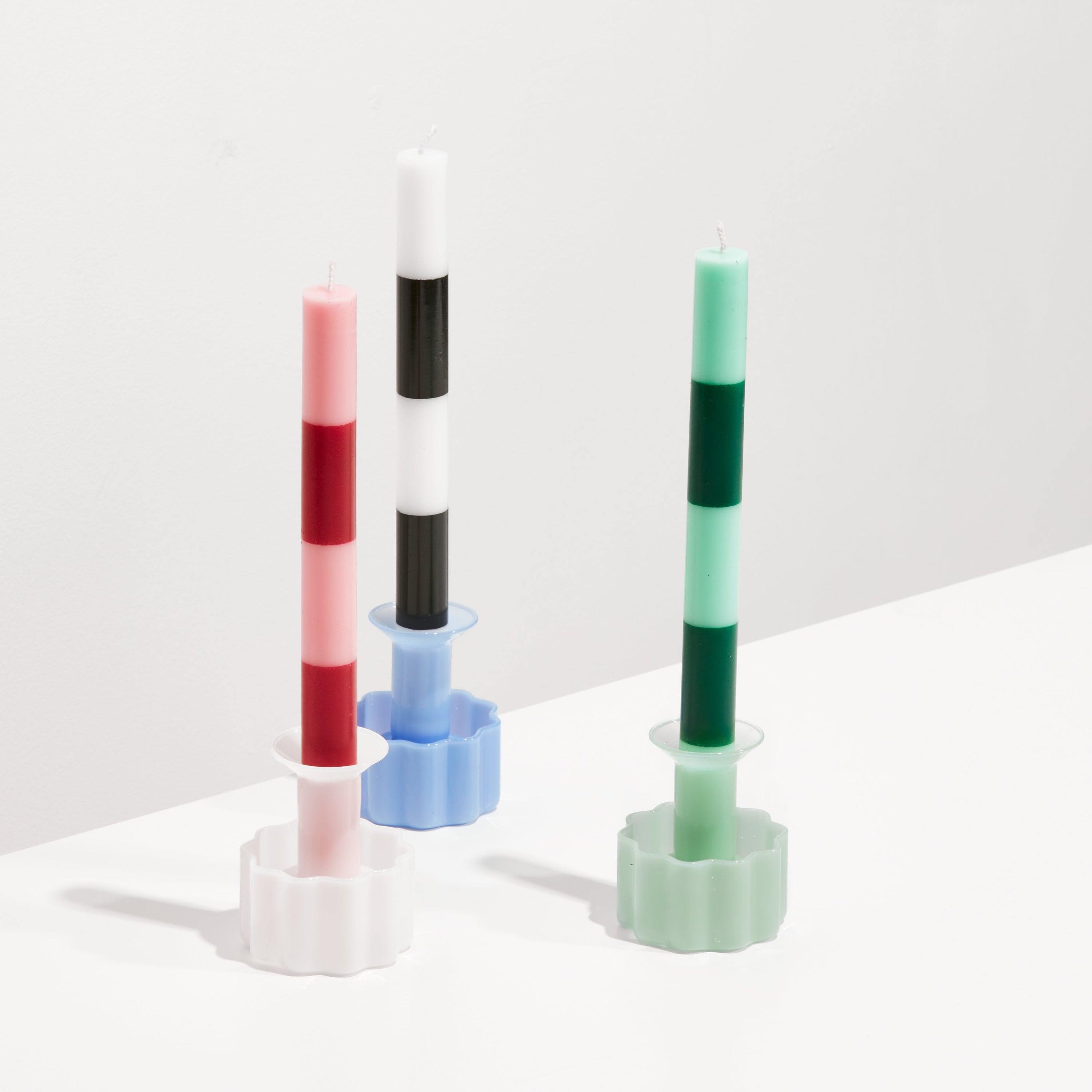 FOUR x STRIPED CANDLES - PINK + MAROON
FAZEEK's STRIPED CANDLES - PINK + MAROON are elegant and tall, with just the right amount of quirk. These candles are made for entertaining.
Each candle is hand painted to give a unique finish. When nestled in your favourite candle holders, FAZEEK's Striped Dinner Candles will illuminate your table setting, mantlepiece and your mood.
Materials
Sizing
Care Guide
Our Striped Dinner Candles are hand-painted to you may find some variations between pieces. Each candle is unscented and made from paraffin wax and a braided cotton, lead free wick.
Each Striped Dunner candle is 25cm tall x 2cm wide, with up to 10 hours burn time.
Never leave a burning candle unattended. Place candle in a secure holder, on a flat, even surface away from draughts. Trim your wick to 5mm before each burn. Do not burn for more than 3 hours at a time. Discontinue use once 2cm of wax remains.
Our materials & care guide