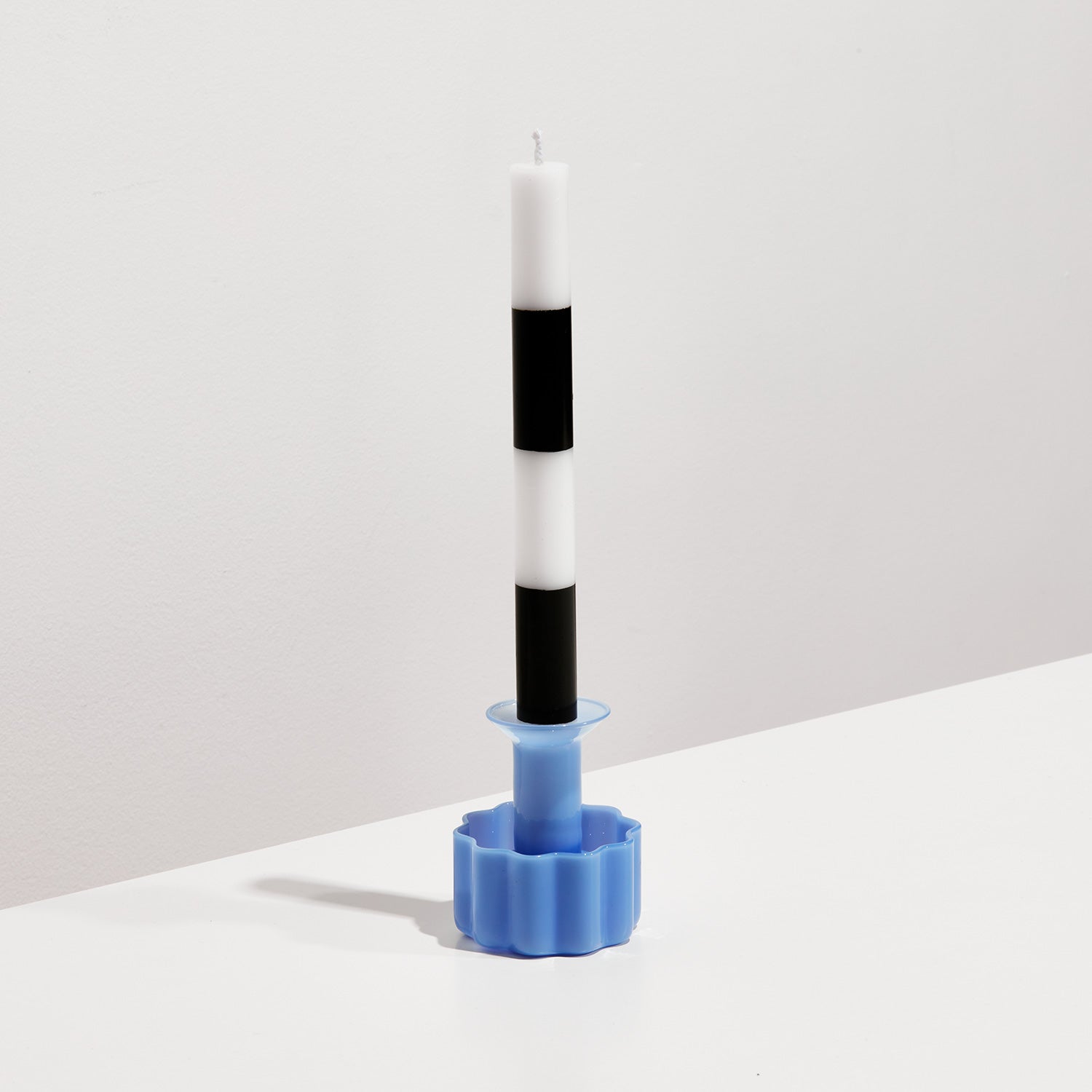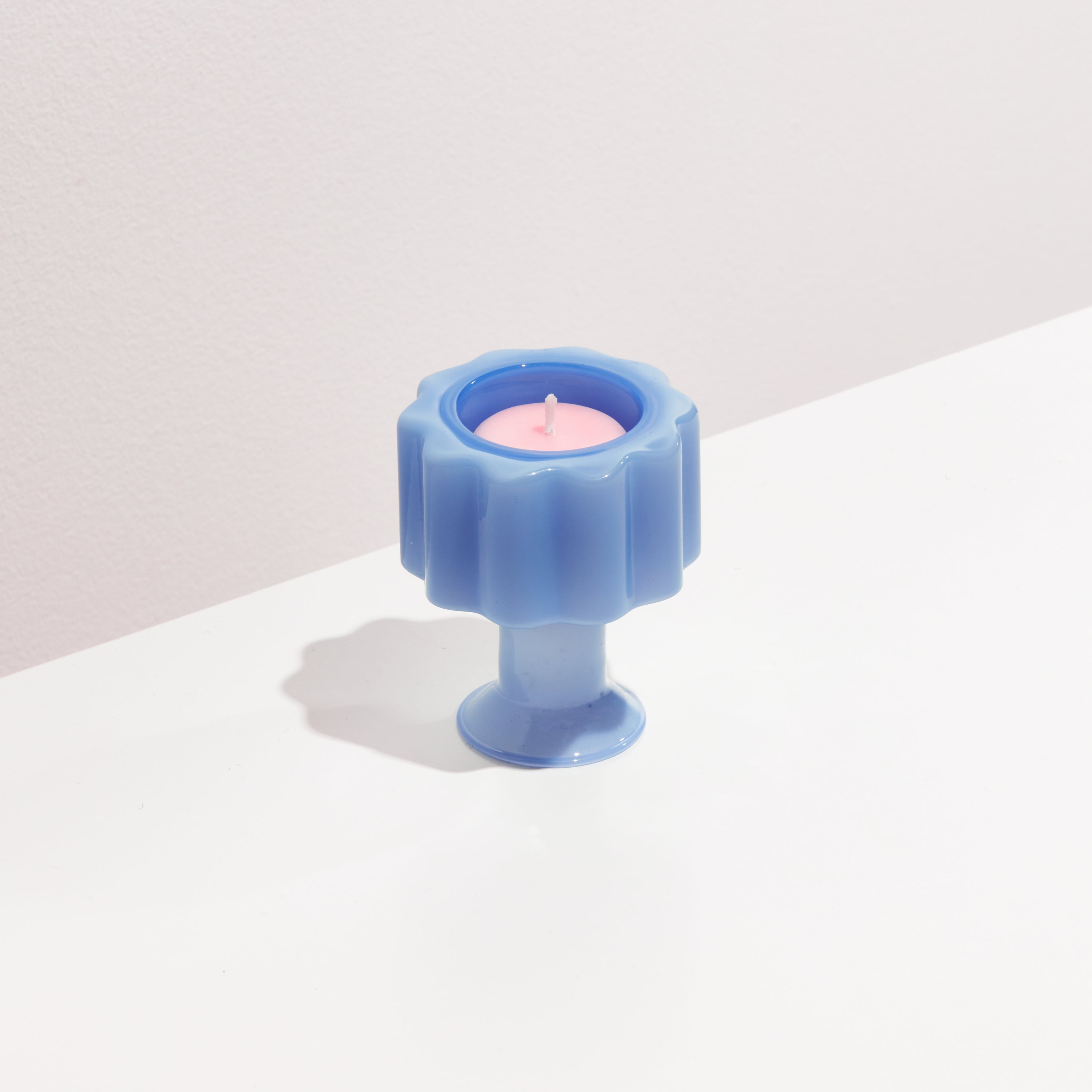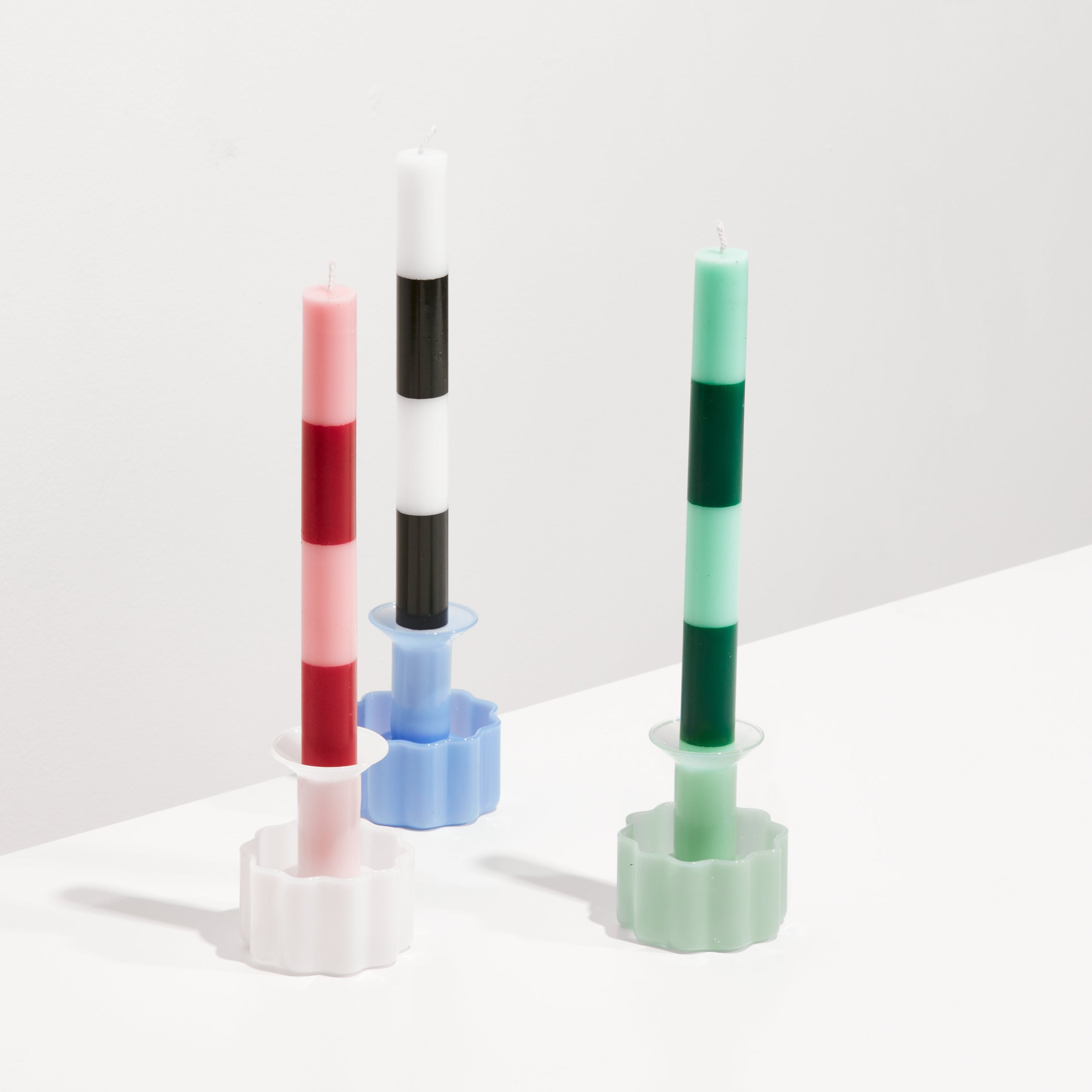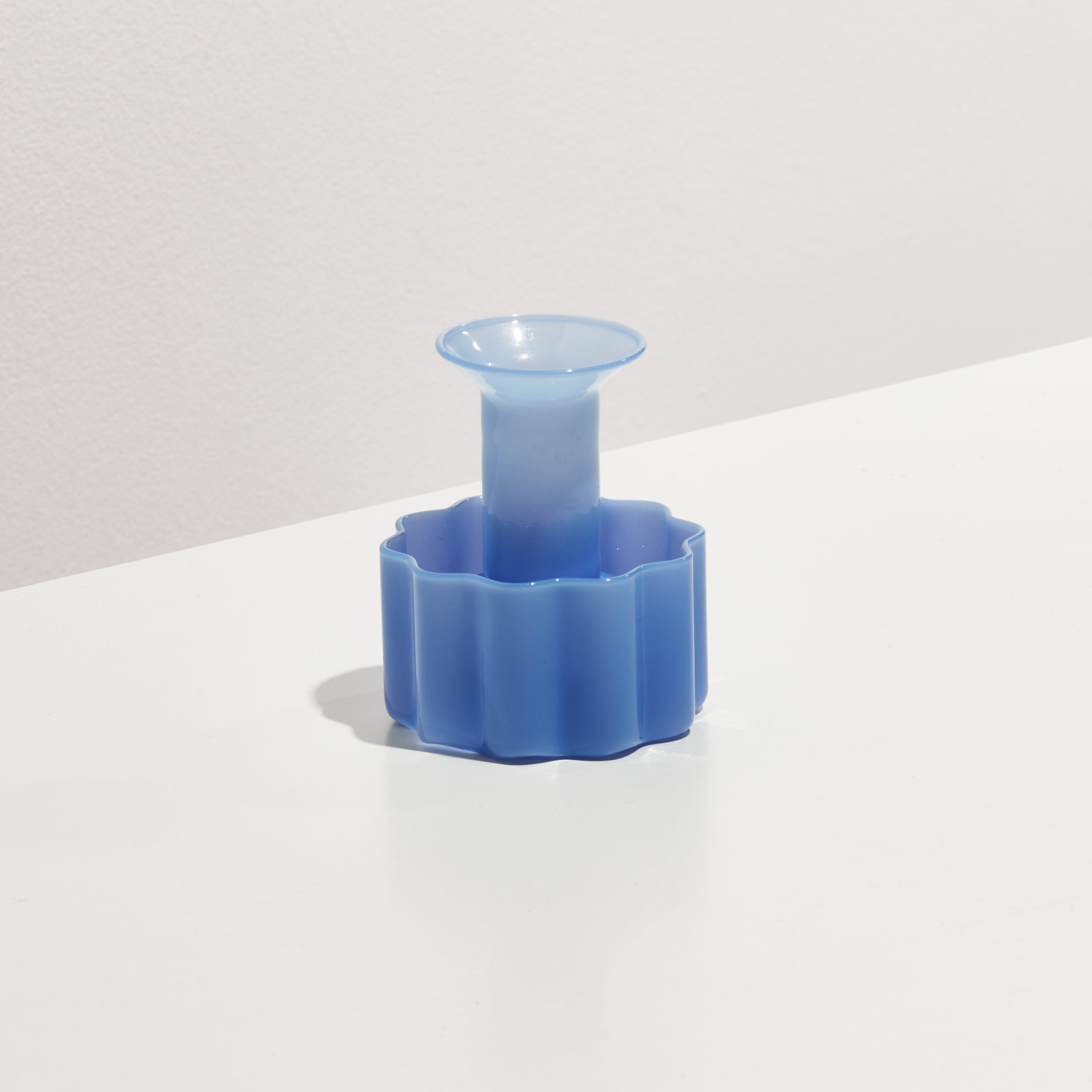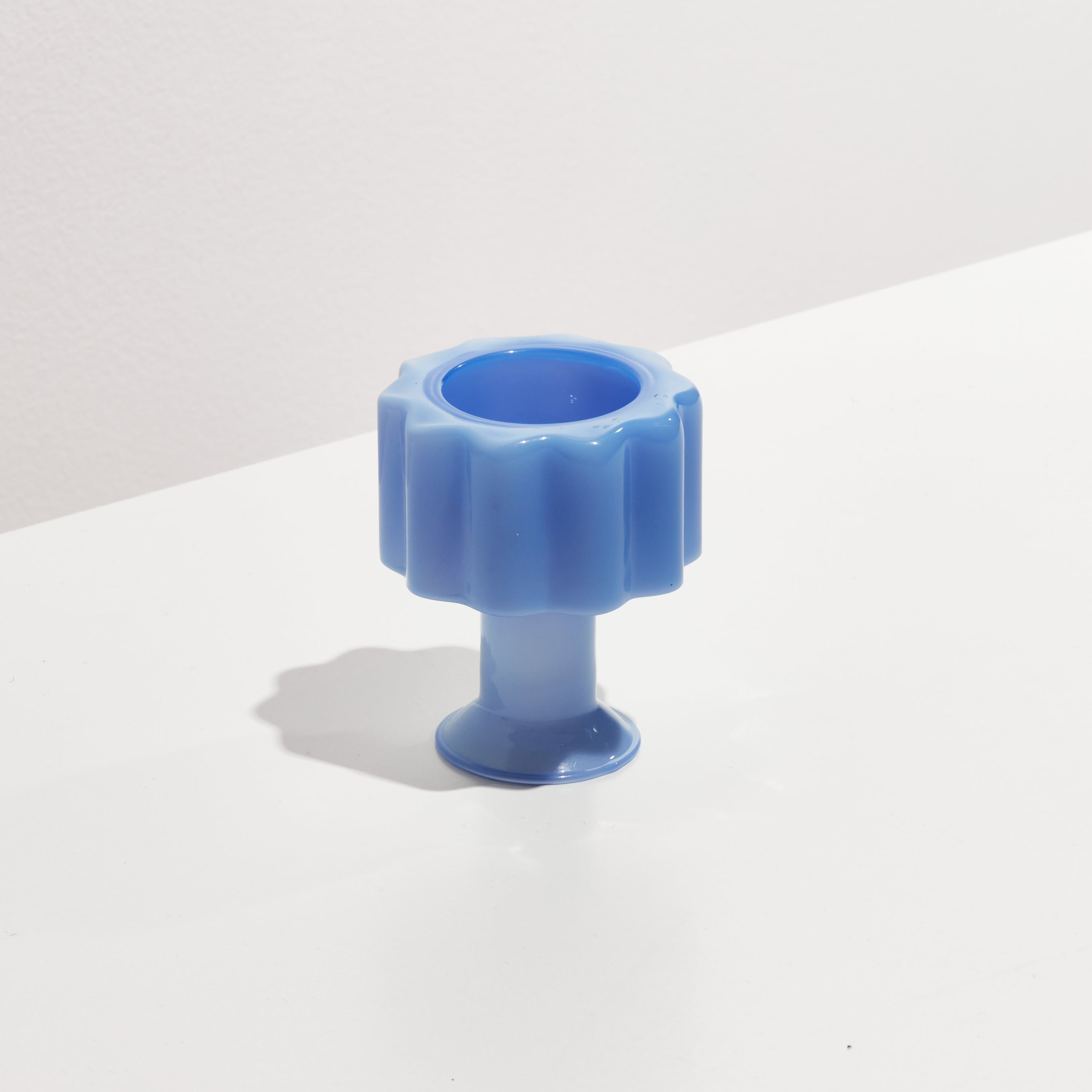 WAVE CANDLE HOLDER - BLUE
FAZEEK's WAVE CANDLE HOLDER - BLUE will bring a little intrigue and play to your table setting. Place it one way to elegantly hold a tall dinner candle, or turn it over and nestle in your favourite tealight. The versatility of our inspired design and the ability to mix and match creates a space that will never be considered boring.
Materials
Sizing
Care Guide
All of the FAZEEK glassware is handmade from borosilicate glass. Given the hand-blown nature of the glassware, you may come across some slight differences in shape, colour or finish. We love these unique quirks and it is all part of the beauty of handmade products.
Each Wave Candle Holder is 7cm wide x 8 cm high. The Wave Candle Holder will hold a 2cm wide dinner candle / 4cm wide tealight candle.
If using with a dinner candle, we recommend lighting the bottom of the candle for a moment to melt the wax. Then press the candle base into the holder. The lightly melted wax will allow the candle to stand up beautifully straight and ready for use.
Discontinue burning dinner candle when 2cm of wax is remaining. Wait until wax has cooled before removing the candle. When using, keep on a flat surface away from draughts and never leave a burning candle unattended. Hand wash only.

Please be gentle with your new glassware as each piece is delicate, unique and handmade. This includes hand washing and placing the pieces down gently onto hard surfaces.
Our materials & care guide