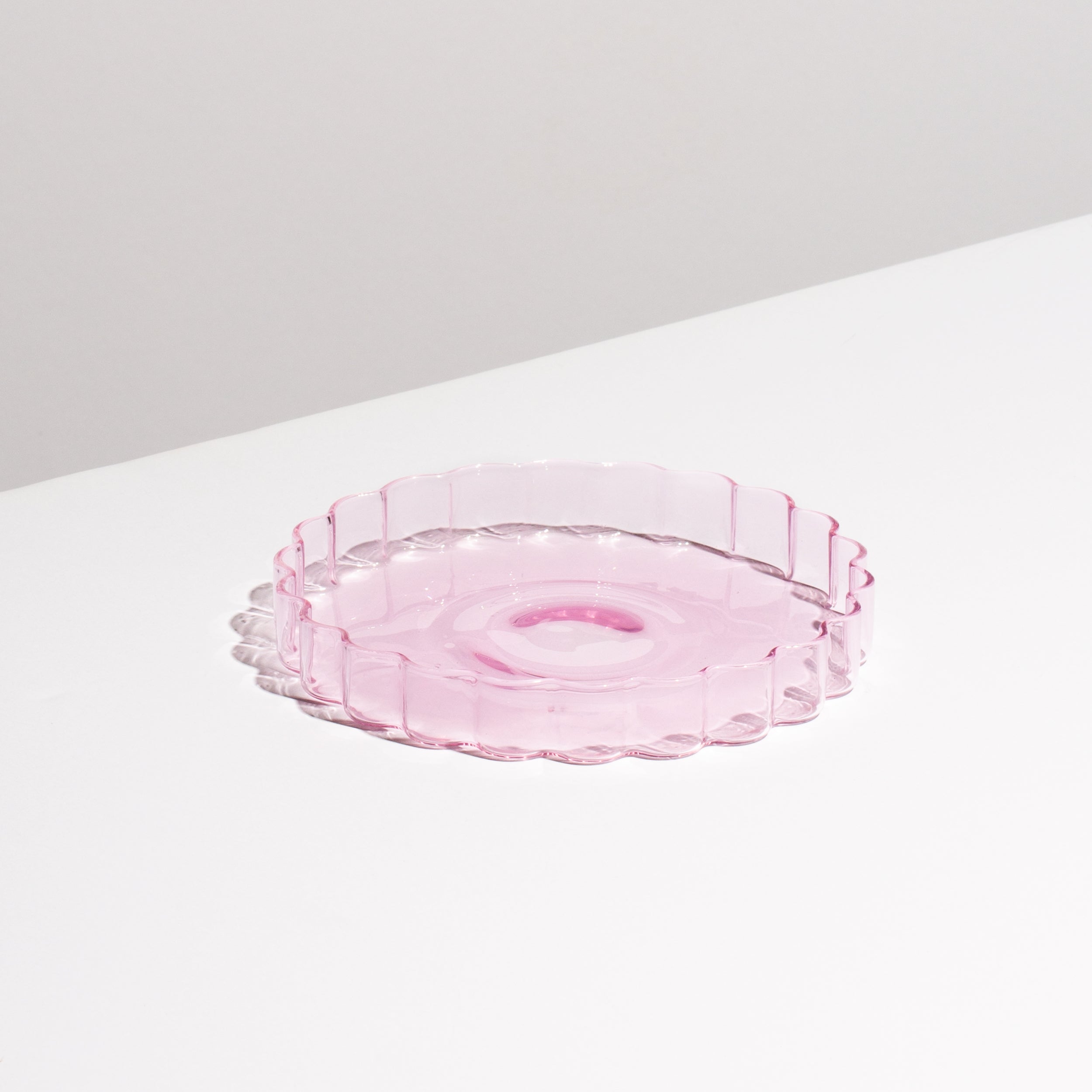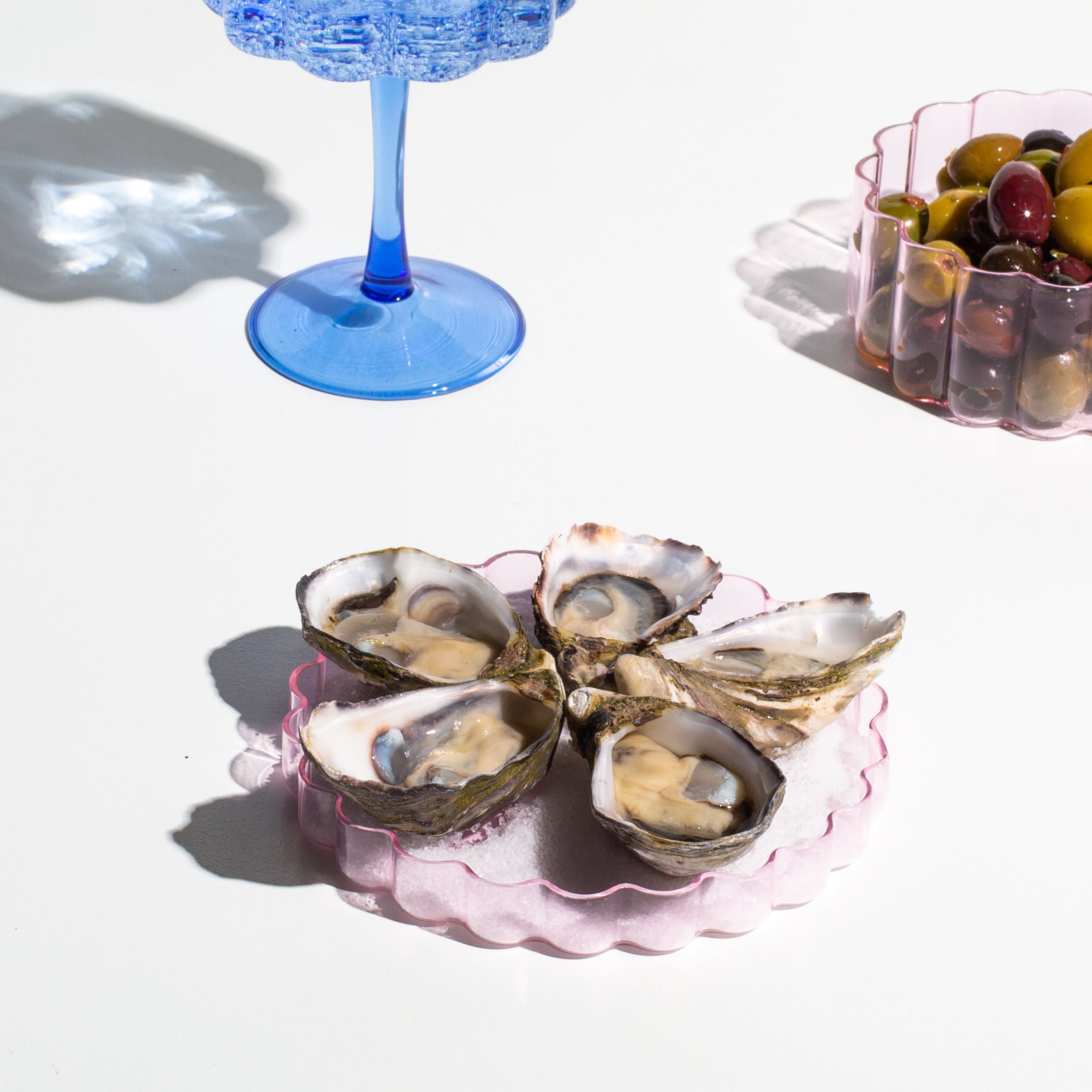 WAVE PLATE - PINK
FAZEEK's Wave Plate - Pink is the perfect sized plate for perfect moments. This delicate glass plate features our signature wave design, and is sure to spark your creativity when it comes to serving food to family and friends. 
The Wave Plate is the perfect size for presenting fresh oysters on rock salt, sushi with a side of pickled ginger, or even your morning toast. For those with a sweet tooth, the Wave Plate holds a slice of cake beautifully, a croissant with jam, or chocolate biscuits to share. 
FAZEEK pieces are beautiful on their own or mix and match to create a unique dining experience.
Materials
Sizing
Care Guide
Each FAZEEK piece is delicate, unique and handmade which means you may find some slight variations in shape, colour or finish. We love these unique quirks and it is all part of the beauty of handmade products. All FAZEEK glass pieces are hand-blown and made from high-quality borosilicate glass.
Product size: 15cm wide x 2cm high.

Our glassware is dishwasher safe but we recommend showing it the love it deserves by washing them by hand. Always be gentle when placing it onto hard surfaces or using with other pieces.
Our materials & care guide