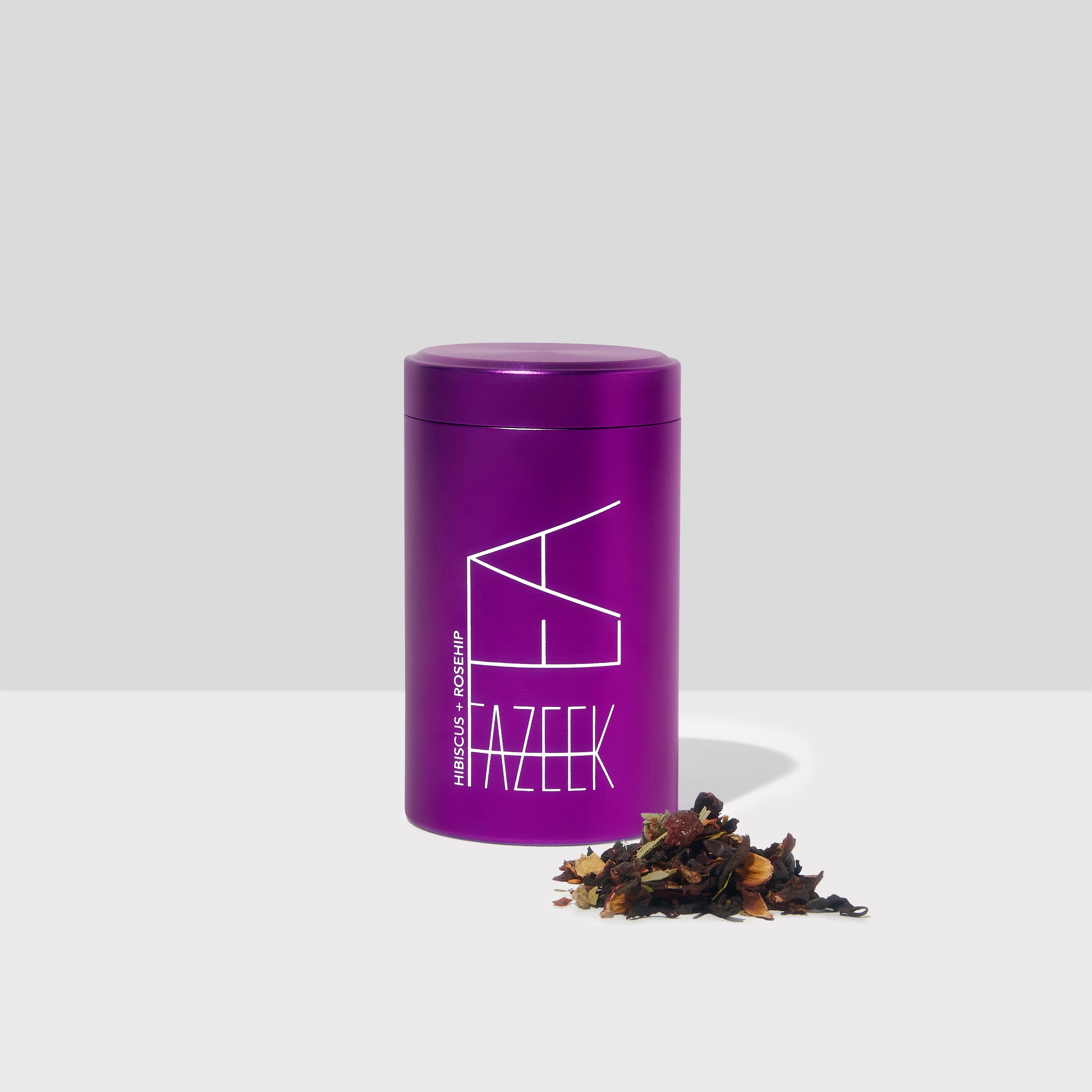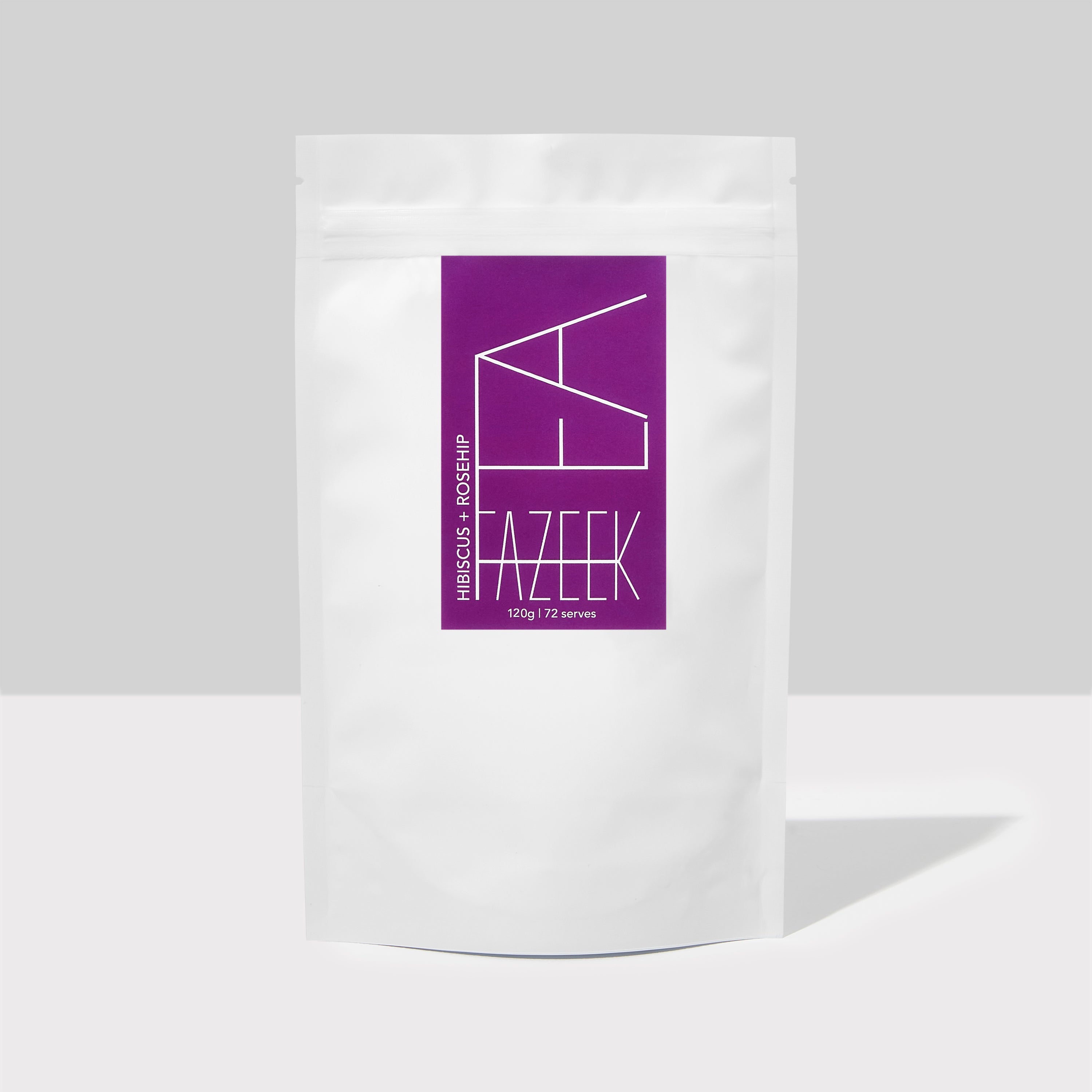 Hibiscus + Rosehip Tea
This exhilarating, pink-hued brew is tart and refreshing, with a little natural sweetness. 
The combination of strawberry gum and quandong brings a unique eucalyptus and berry flavour to this tea. Rosehip and hibiscus (a classic combination) brightens the brew with their tart notes. This herbal tea is equally as good hot as it is iced.

Blended in Melbourne Australia, FAZEEK's loose-leaf tea range has been created with special moments and special people in mind. Each tea comes in a reusable, air tight tin or refill bag to keep your tea fresh.  You'll find the tea ingredients and brew instructions below. 
Brew Instructions
Sizing
Ingredients
Care Guide
1 teaspoon per cup.
Brew temperature: 100 degrees
Brew time: 3-5 minutes
40g tin = approximately 18 serves per tin.
120g refill bag = approximately 72 serves per bag.
Rosehip, hibiscus, strawberry gum leaf, natural quandong extract.
Store in an airtight container in a cool, dark place.
Our materials & care guide