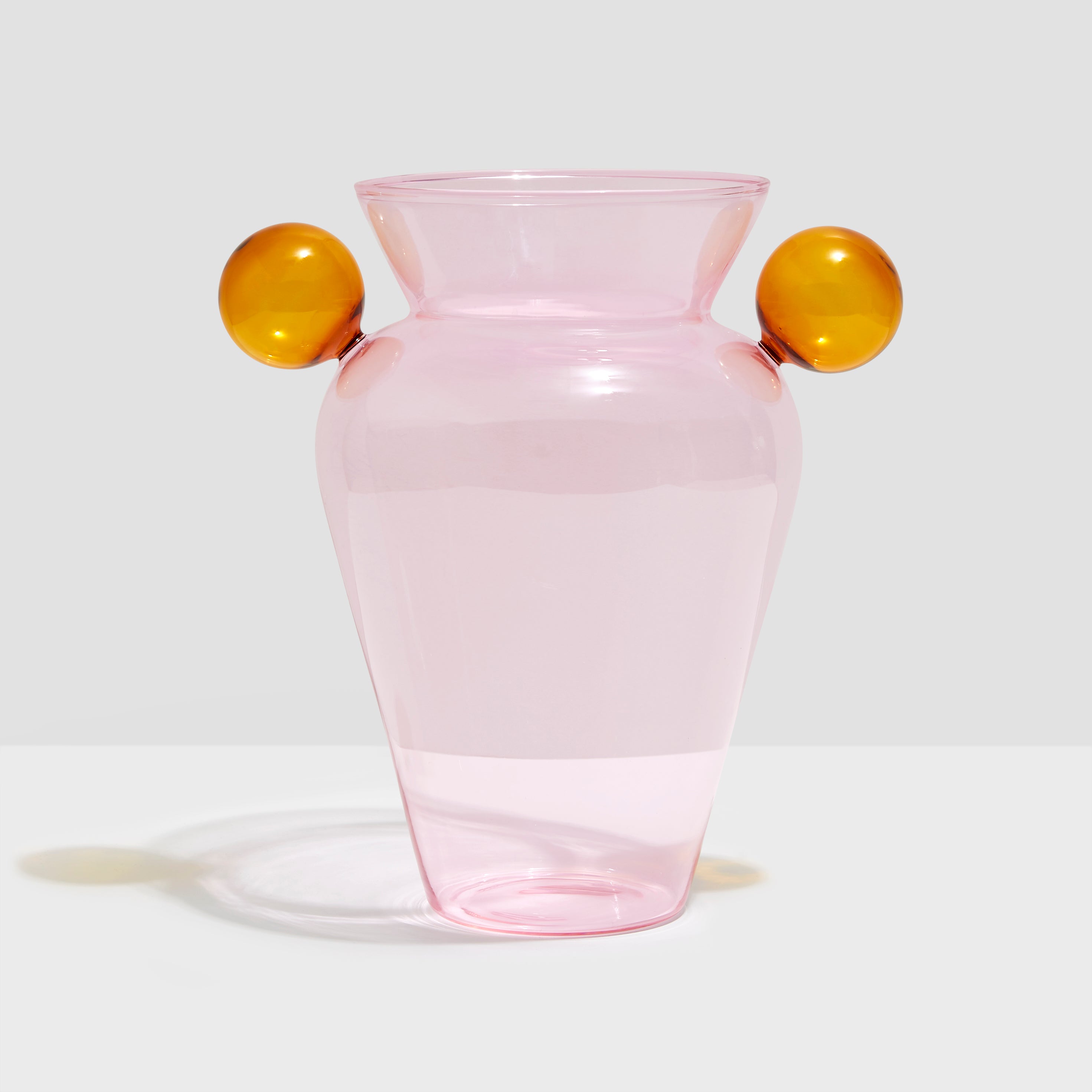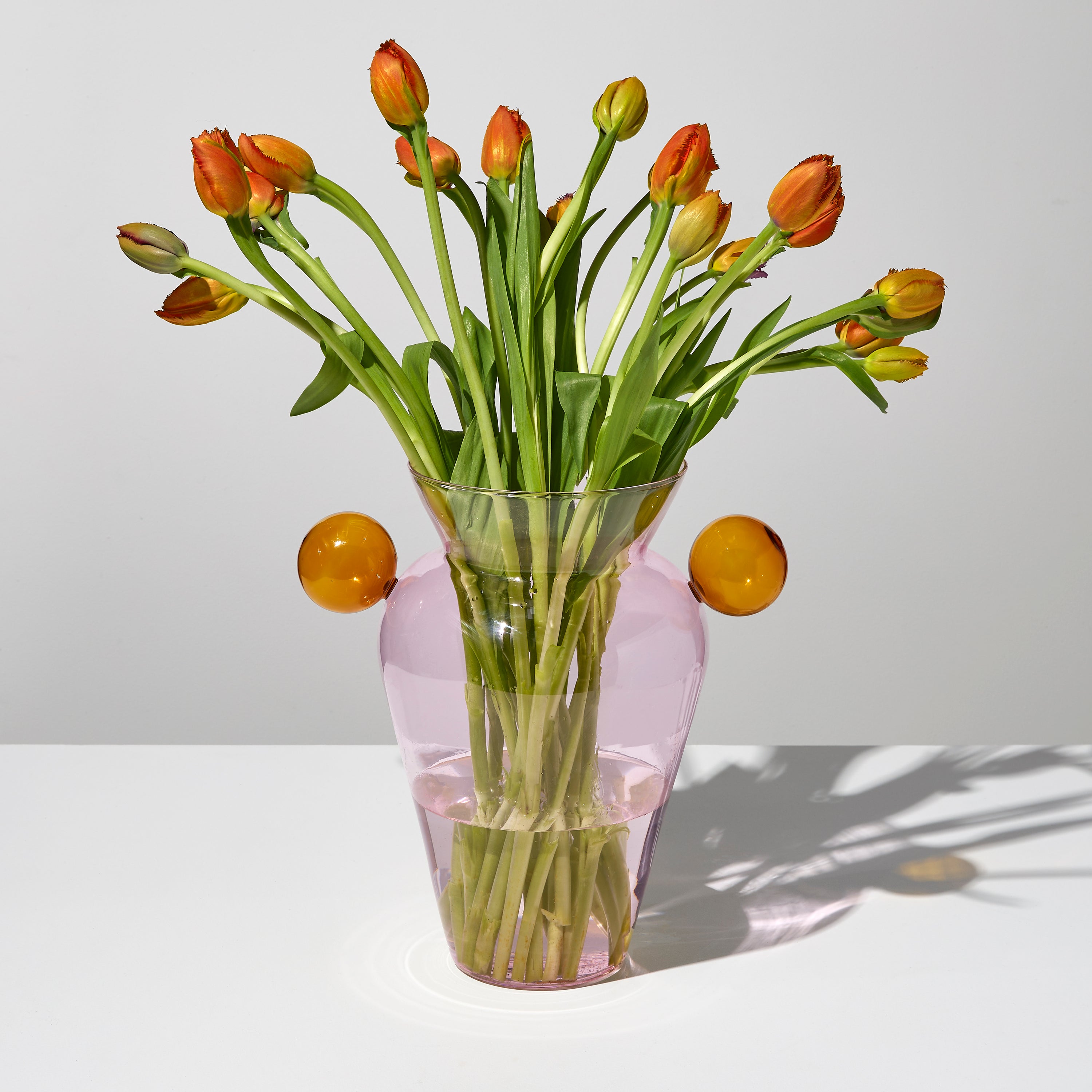 GEO URN - PINK + AMBER
FAZEEK's Geo Urn is here to make a statement. As a vase, this piece will set the tone for the most dramatic of floral arrangements.  As an art installation, the Geo Urn will elevate your home and your favourite spaces. 
Designed for those that like to do things a little different, the Geo Urn is big, bold and deserving of attention. 
Materials
Sizing
Care Guide
Each FAZEEK piece is delicate, unique and handmade which means you may find some slight variations in shape, colour or finish. We love these unique quirks and it is all part of the beauty of handmade products. All FAZEEK glass pieces are hand-blown and made from high-quality borosilicate glass.
Product size: 30cm wide x 30cm high
We recommend showing this piece the love it deserves by washing by hand. Always be gentle when placing onto hard surfaces.
Our materials & care guide