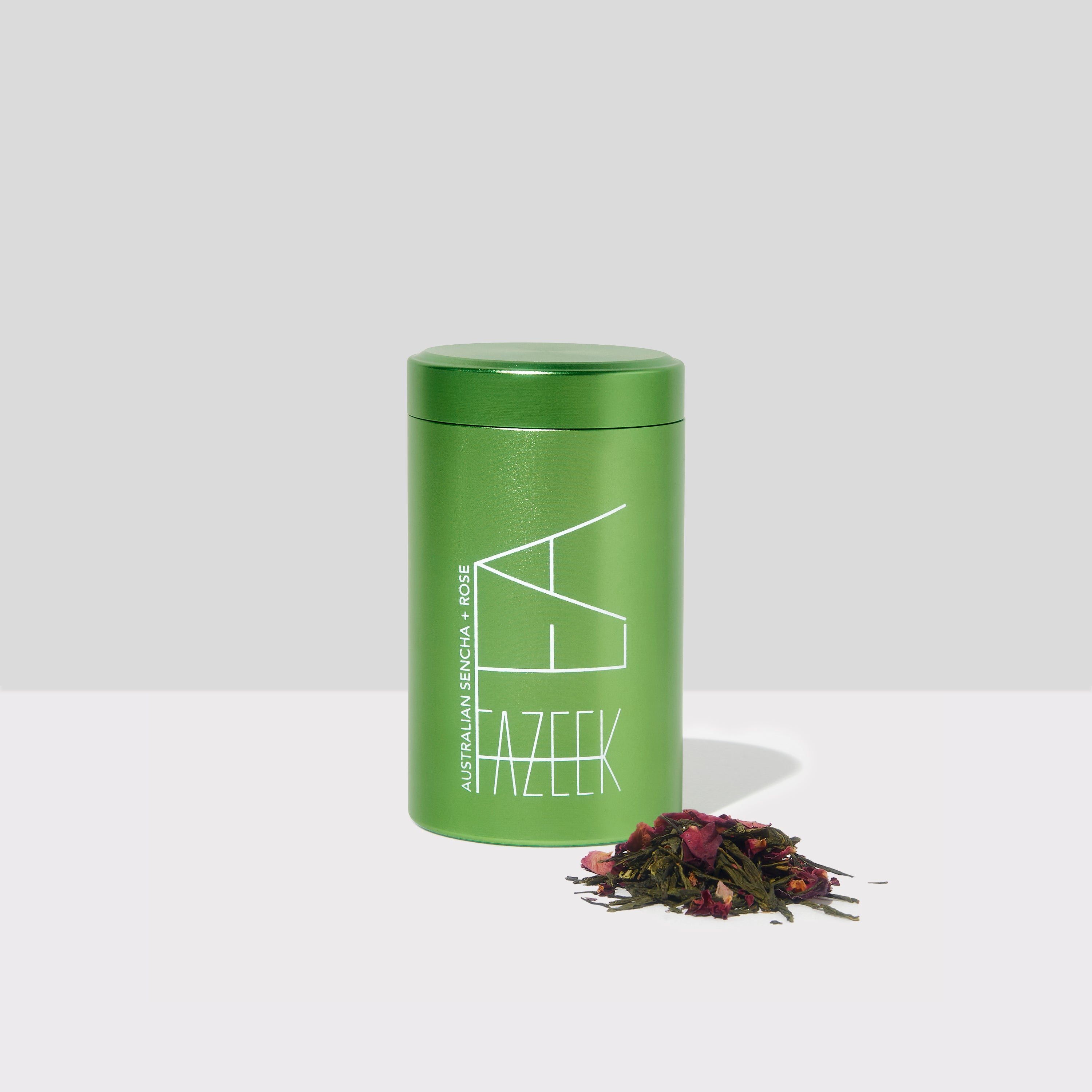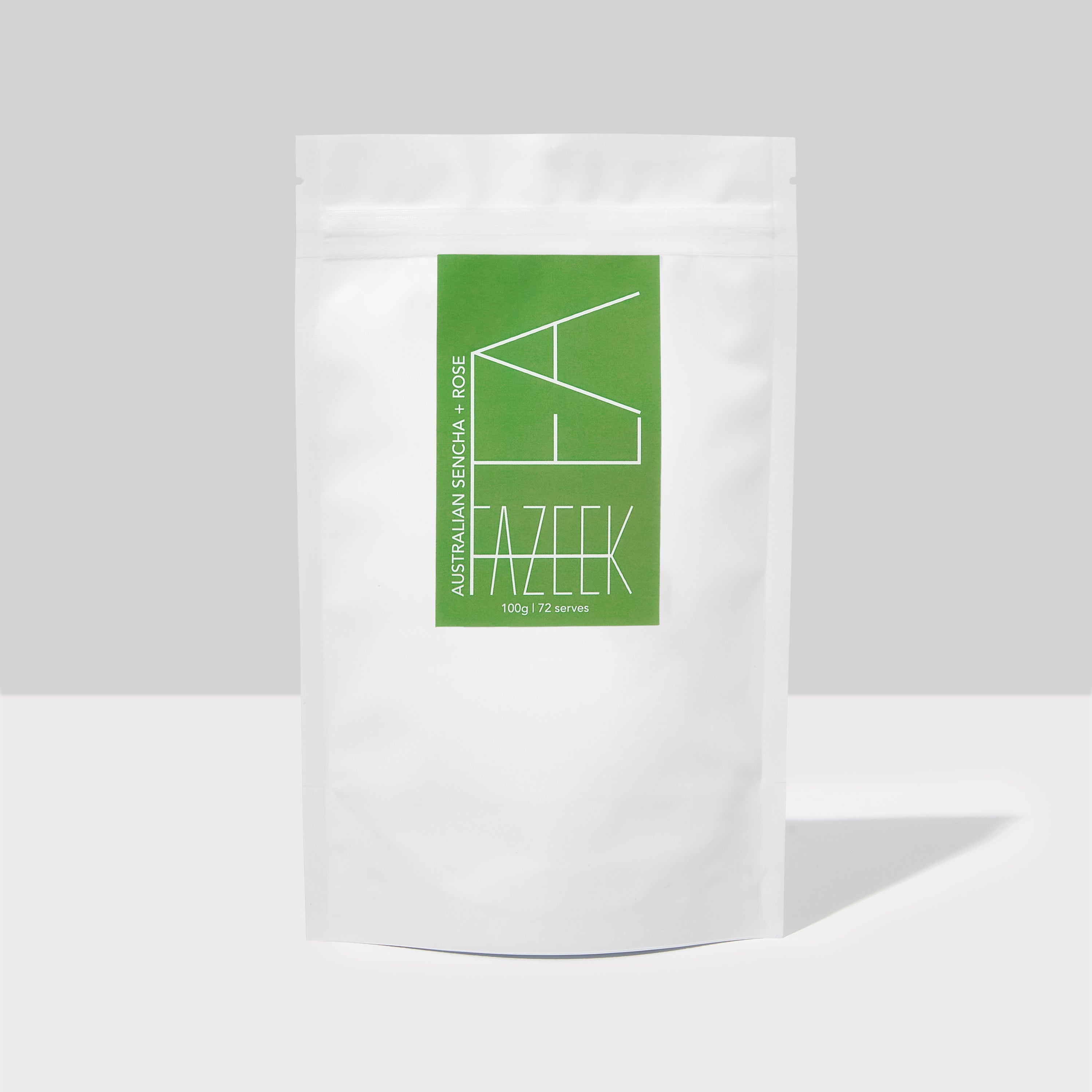 Australian Sencha + Rose Tea
Soft florals and delicate Australian green tea leaves offer a brew that is smooth, sweet and savoury all at once.
Sencha is a style of green tea that is picked early in the season, producing a refreshing and bright brew that green tea lovers will enjoy. The addition of red rose buds gives a floral note to the tea and look beautiful when dancing in your teapot. 
Blended in Melbourne Australia, FAZEEK's loose-leaf tea range has been created with special moments and special people in mind. Each tea comes in a reusable, air tight container or refill bag to keep your tea fresh.  You'll find the tea ingredients and brew instructions below. 
Brew Instructions
Sizing
Ingredients
Care Guide
1 teaspoon per cup.
Brew temperature: 75 degrees
Brew time: 2-3 minutes
25g Retail Tin = approximately 18 serves per tin.
100g Refill Bag = approximately 72 serves per bag.
Australian Sencha Green Tea, Red Rosebuds
Store in an airtight container in a cool, dark place.
Our materials & care guide