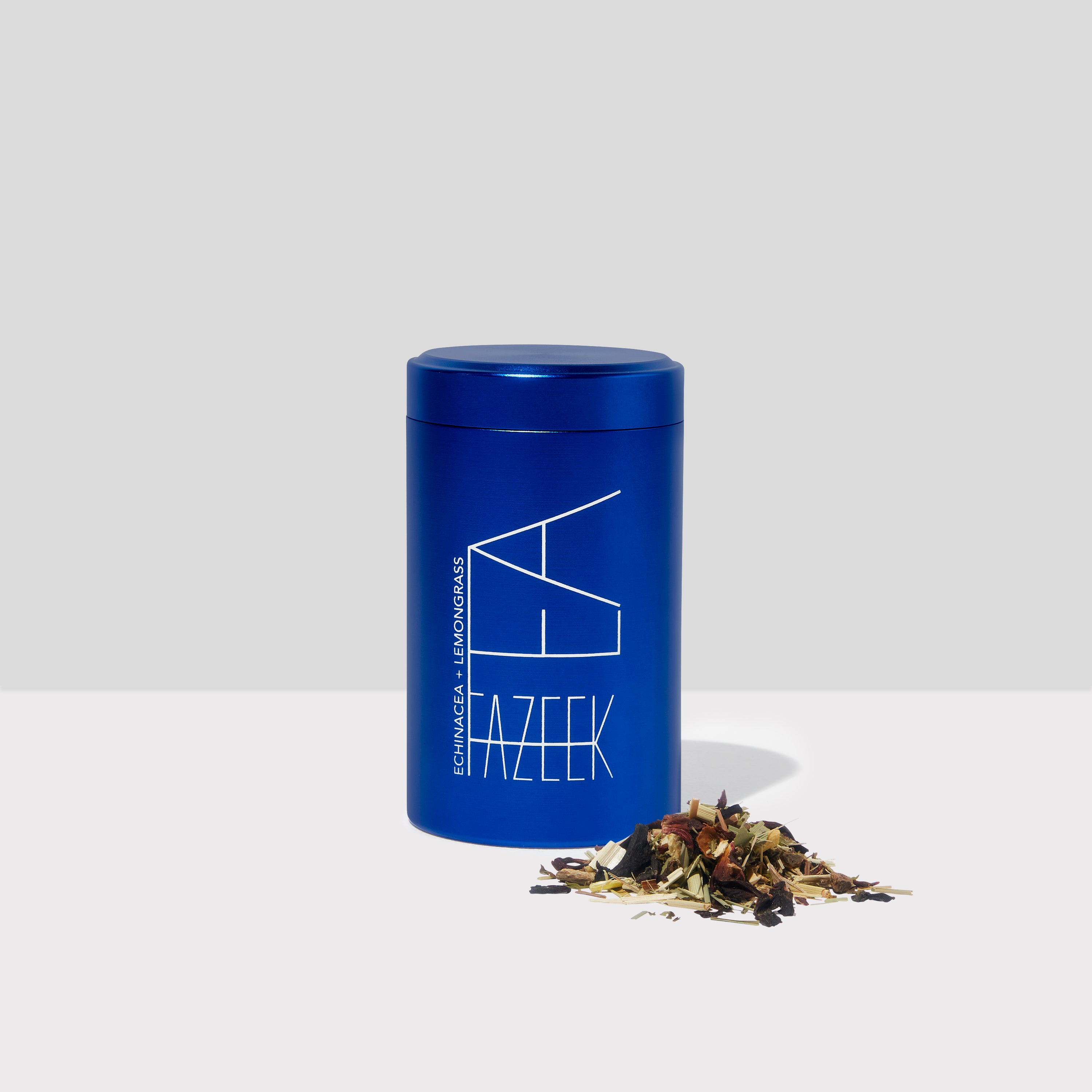 Echinacea + Lemongrass Tea
A nourishing blend of echinacea, lemongrass and ginseng, this brew is naturally sweetened with spearmint. 
This herbal tea is for when you're feeling a little under the weather or needing something healing at the end of a busy day. 
Blended in Melbourne Australia, FAZEEK's loose-leaf tea range has been created with special moments and special people in mind. Each tea comes in a reusable, air tight tin or refill bag to keep your tea fresh.  You'll find the tea ingredients and brew instructions below. 
Brew Instructions
Sizing
Ingredients
Care Guide
1 teaspoon per cup.
Brew temperature: 100 degrees
Brew time: 3-5 minutes
30g tin = approximately 18 serves per tin.
100g refill bag = approximately 72 serves per bag.
Lemongrass, hibiscus, rosehip, spearmint, echinacea, siberian ginseng, ginger
Store in an airtight container in a cool, dark place.
Our materials & care guide