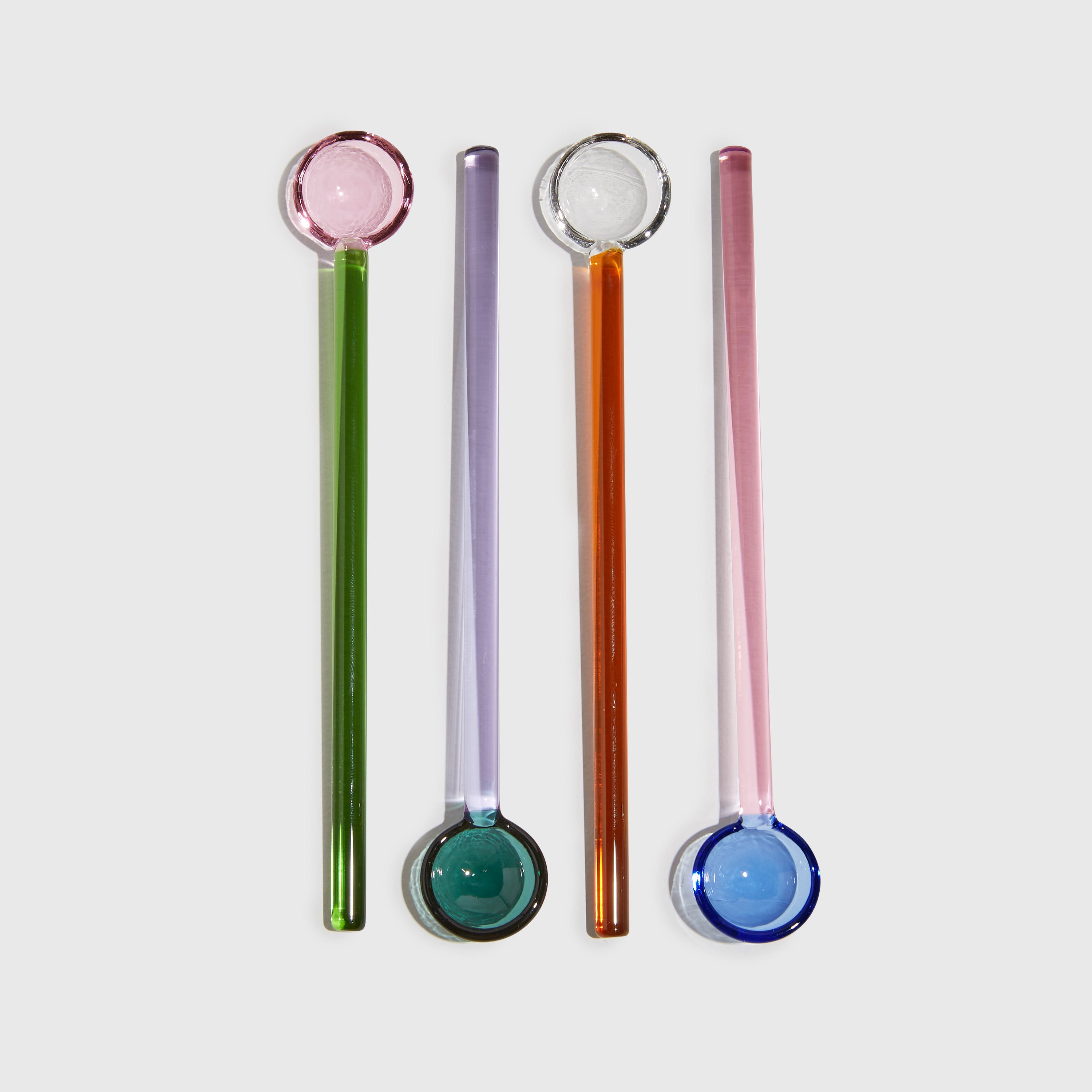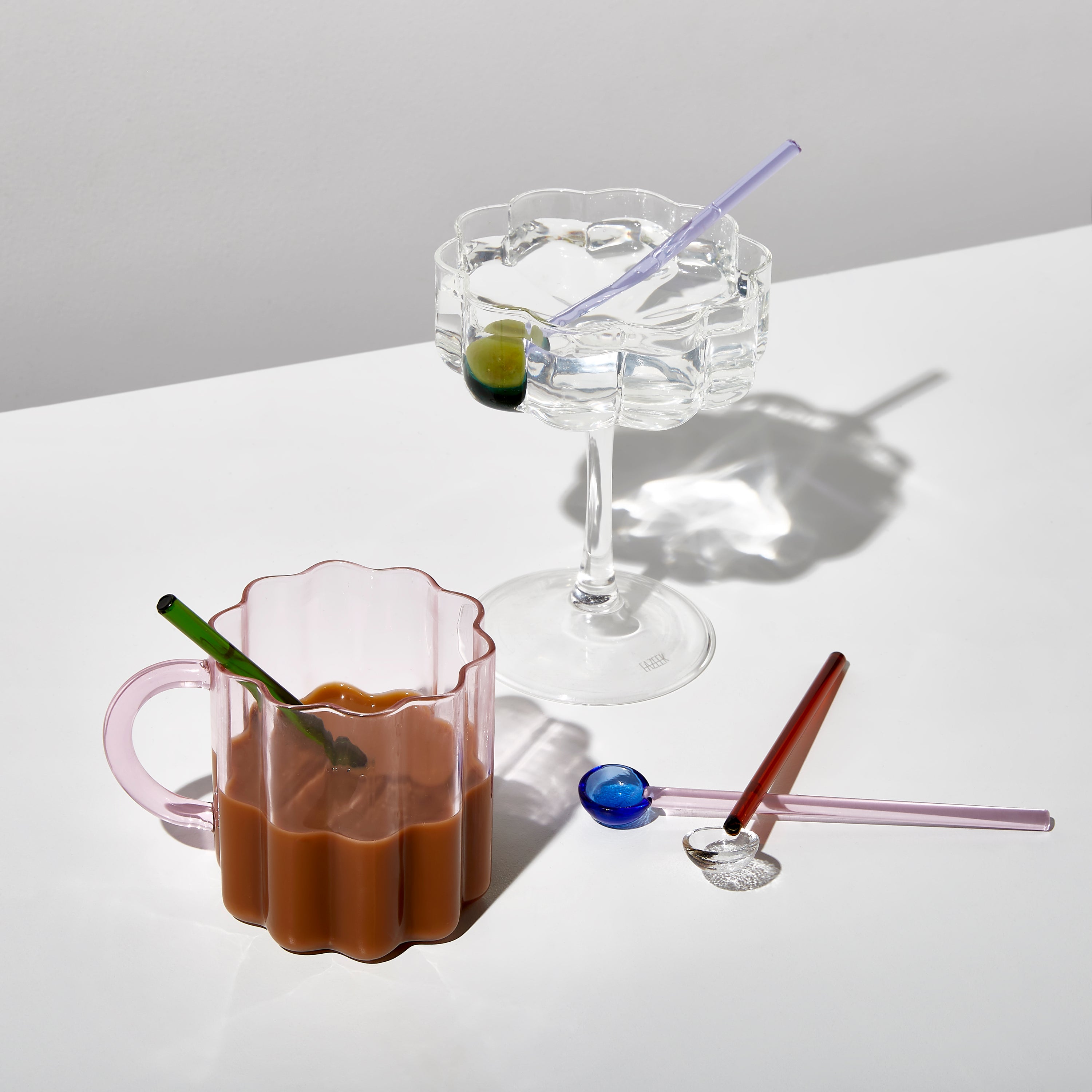 FOUR x TEASPOONS
FAZEEK's Teaspoons are fun and frivolous, whilst also being beautifully practical. Use them for adding sugar to your tea, salt to your meal, or drizzling syrup on your dessert.
These Teaspoons also make the most exquisite cocktail stirrer, or caviar spoon…if you're that way inclined.
Our Teaspoons come in a mixed pack of 4 in our unique colourways. 
Materials
Sizing
Care Guide
Each FAZEEK piece is delicate, unique and handmade which means you may find some slight variations in shape, colour or finish. We love these unique quirks and it is all part of the beauty of handmade products. All FAZEEK glass pieces are hand-blown and made from high-quality borosilicate glass.
Product size: Each teaspoon is 2cm W. x 14cm L.
Our glassware is dishwasher safe but we recommend showing it the love it deserves by washing them by hand.
Our materials & care guide