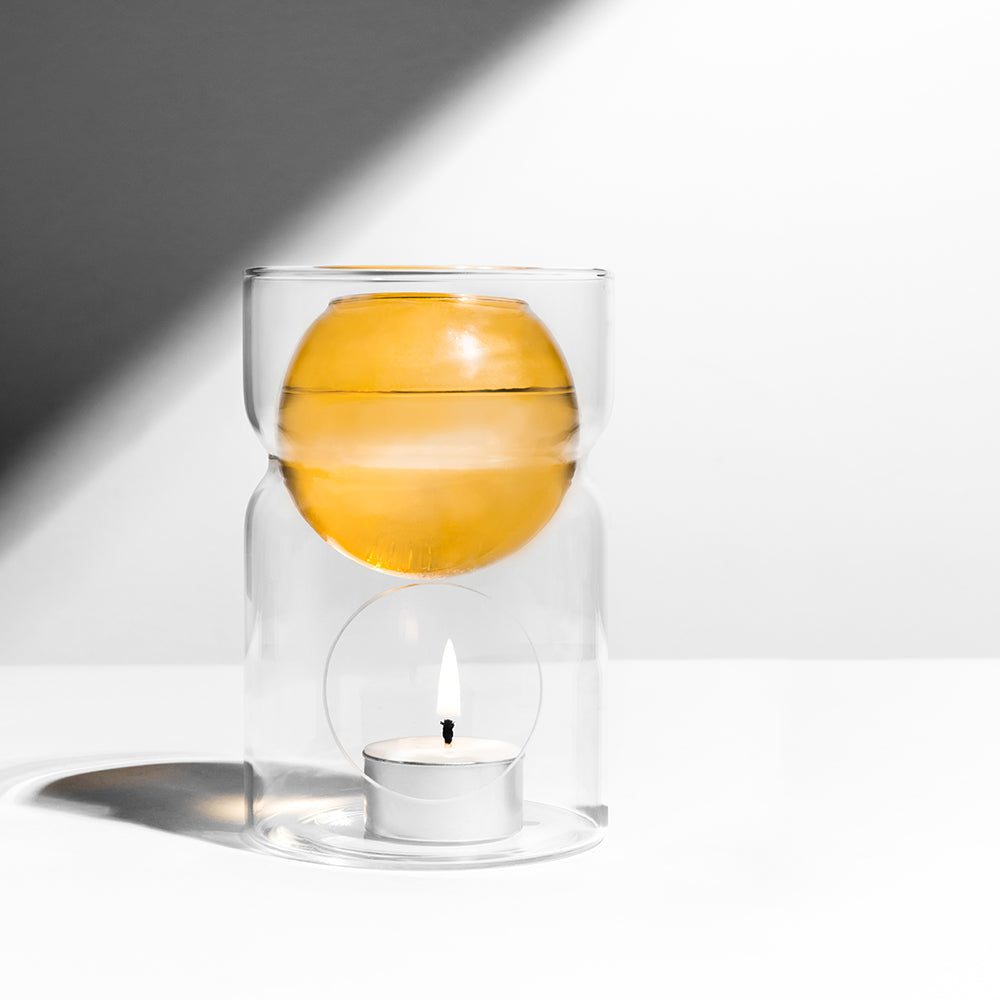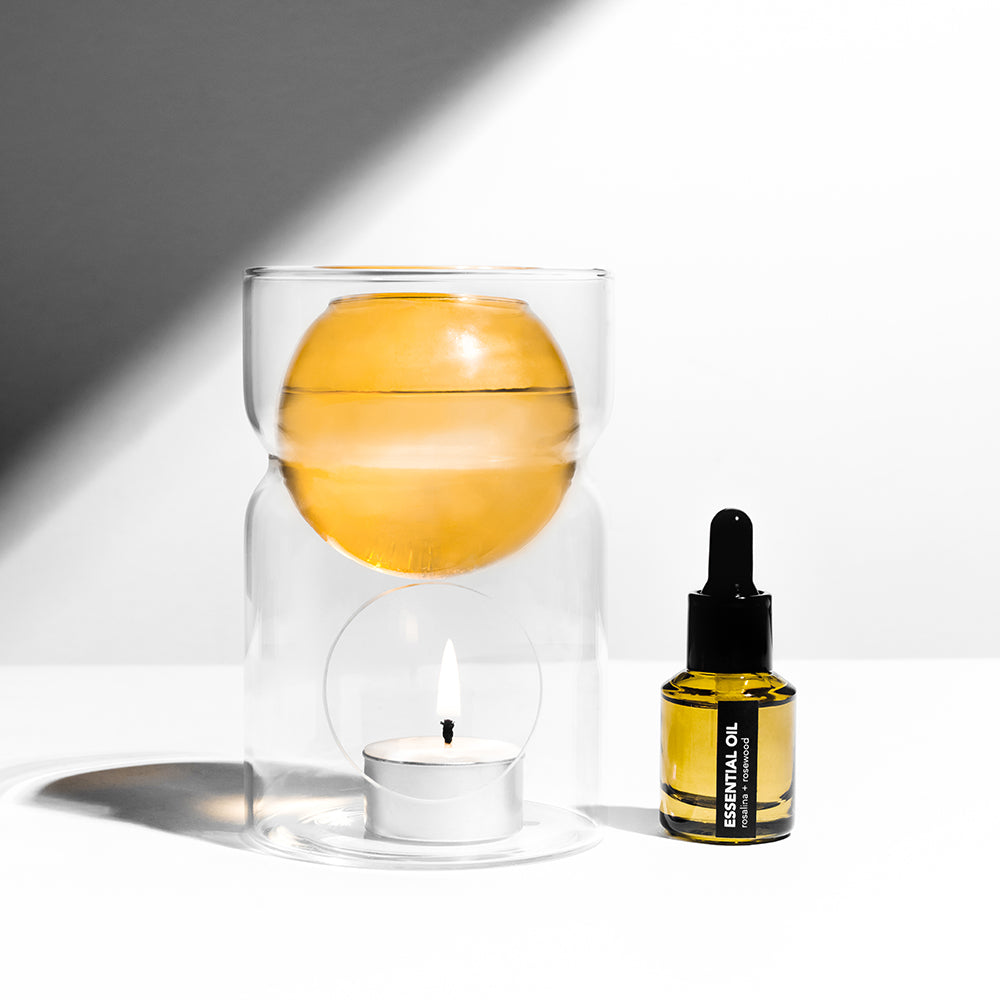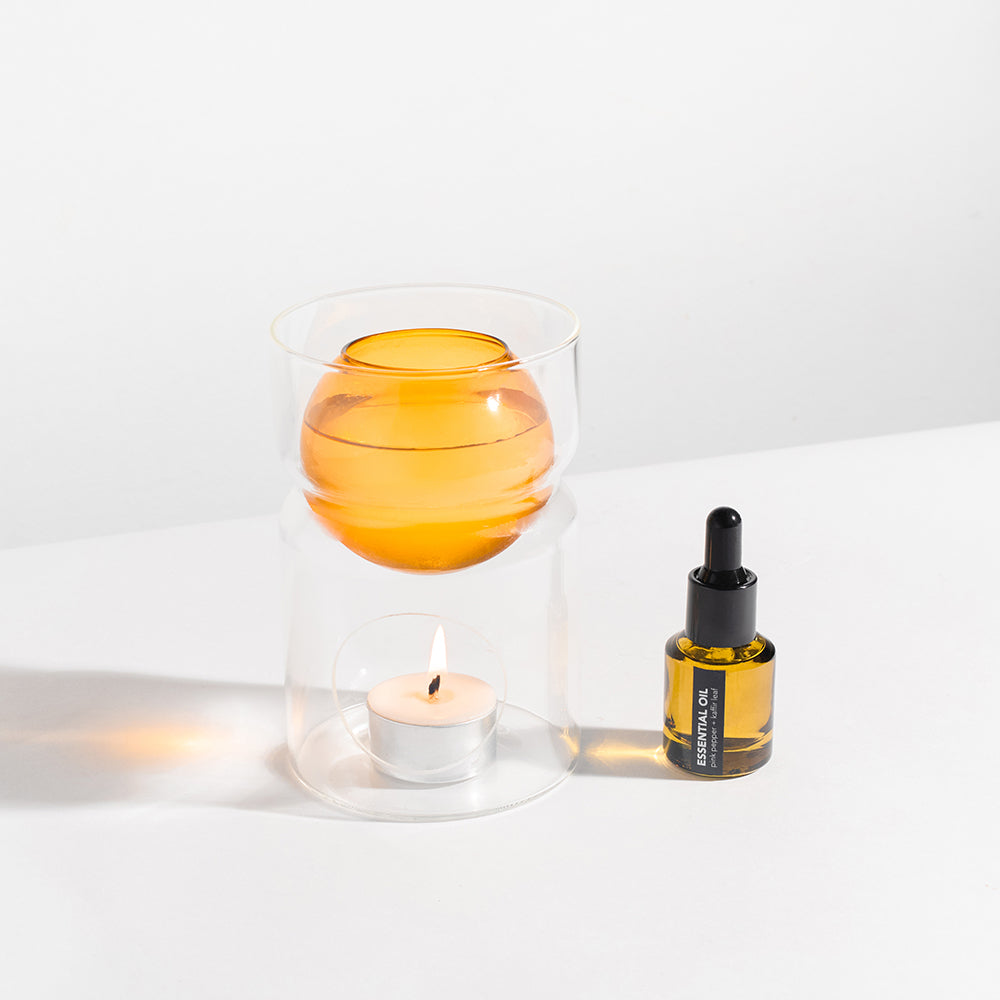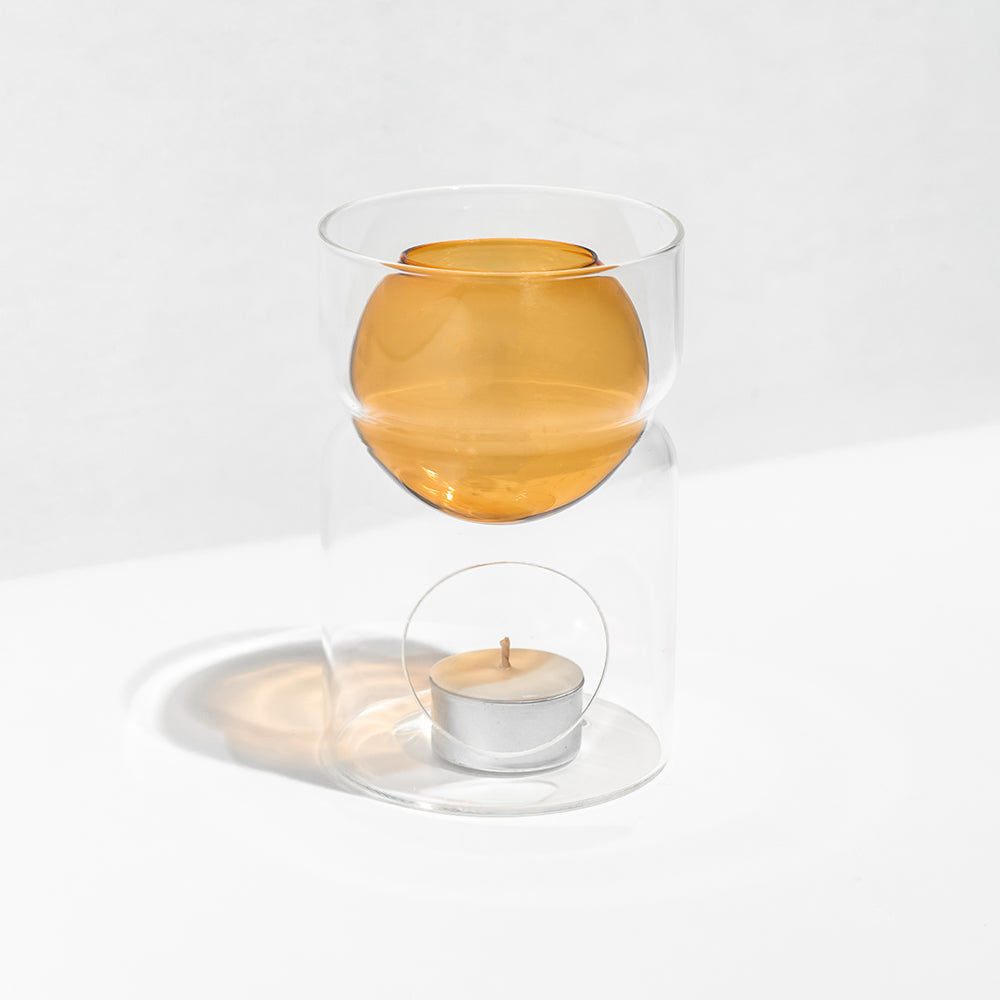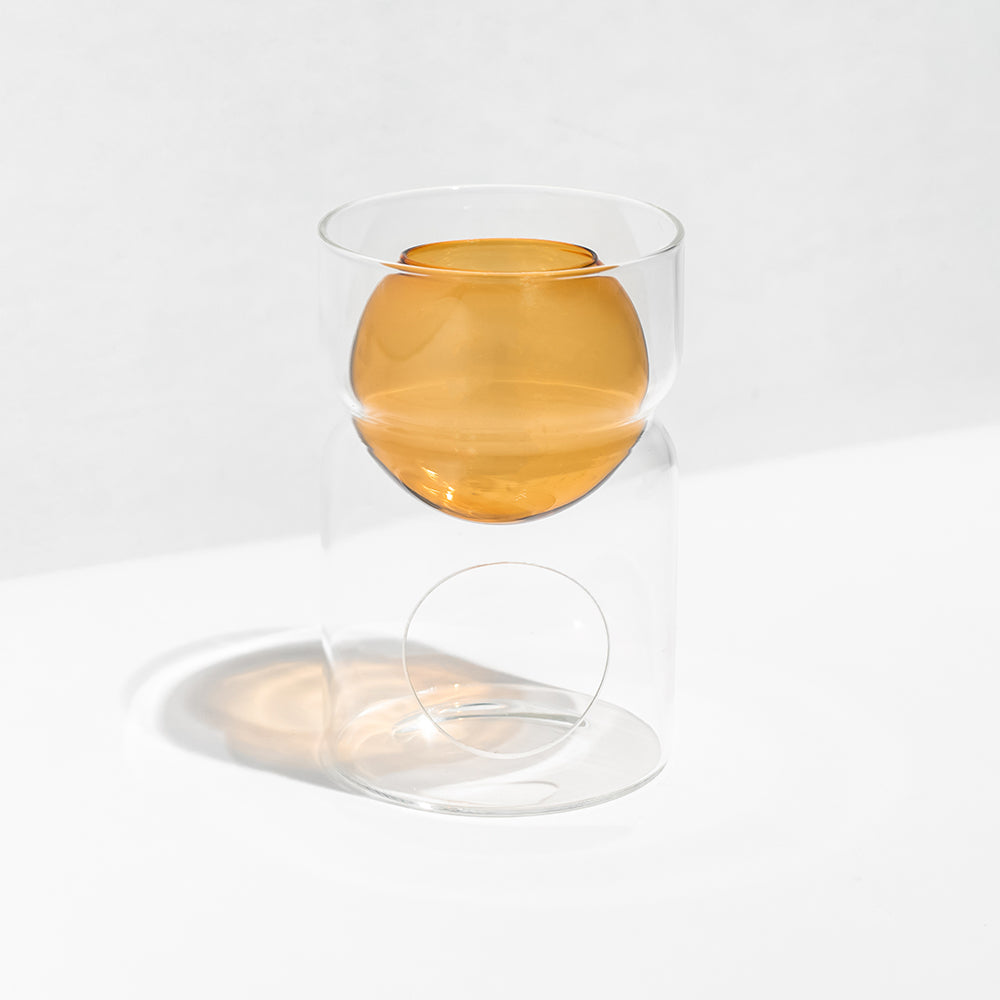 OIL BURNER & TEA LIGHT CANDLE - AMBER + CLEAR
Sleek in design and easy to use, FAZEEK's unique Amber / Clear Oil Burners are a must-have for anyone with an eye for beauty and architectural glory. Utilising the smooth contours of this colourful glass sculpture, a hand-poured soy tealight candle unlocks our uniquely FAZEEK fragrances while providing a soothing and calming scent to any room. These silent oil burners create a warm and ambient atmosphere. All burners come with a complimentary soy tealight candle.
To use the oil burner, simply fill the circular vessel three-quarters with water and add eight-ten drops of your favourite unisex FAZEEK essential oil.
Ignite your soy tealight candle and sit back and enjoy the illuminated, artisan piece while revelling in its gorgeous aromas.

Materials
Sizing
Care Guide
Each FAZEEK piece is delicate, unique and handmade which means you may find some slight variations in shape, colour or finish. We love these unique quirks and it is all part of the beauty of handmade products. All FAZEEK glass pieces are hand-blown and made from high-quality borosilicate glass.
Product size: 9cm wide x 14cm high
To use the oil burner, simply fill the circular vessel three-quarters full with water and add 8 - 10 drops of your favourite FAZEEK essential oil. Light your tealight candle underneath and enjoy.
Always ensure the oil burner water vessel is three-quarters full.
Always use your oil burner on a flat, heat-proof surface. Keep away from flammable objects. Do not move or touch the water vessel once the candle has been lit as it will become hot. Never use more than the recommended amount of pure essential oils. Never leave a burning candle unattended.
Our glassware is dishwasher safe but we recommend showing it the love it deserves by washing them by hand.
Our materials & care guide