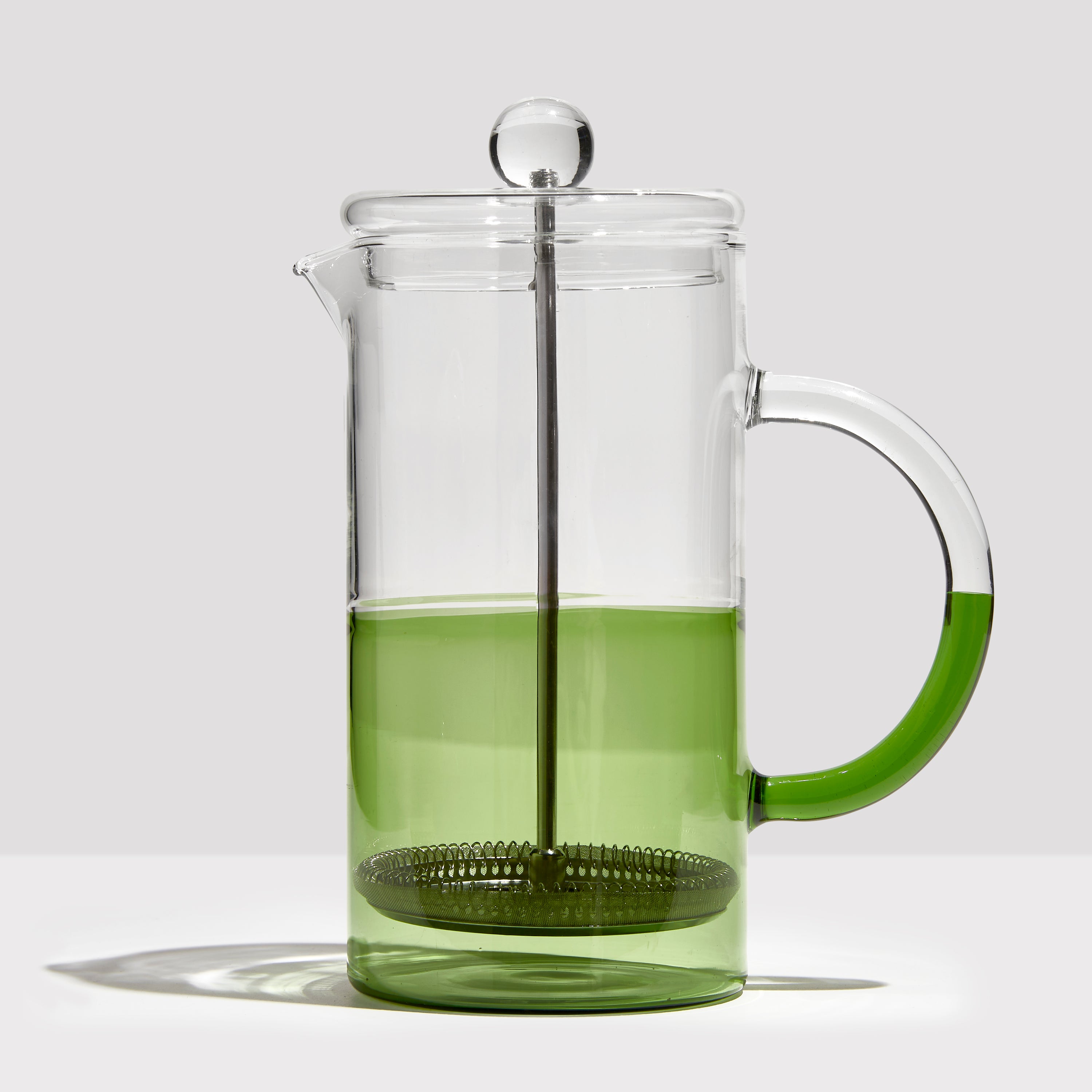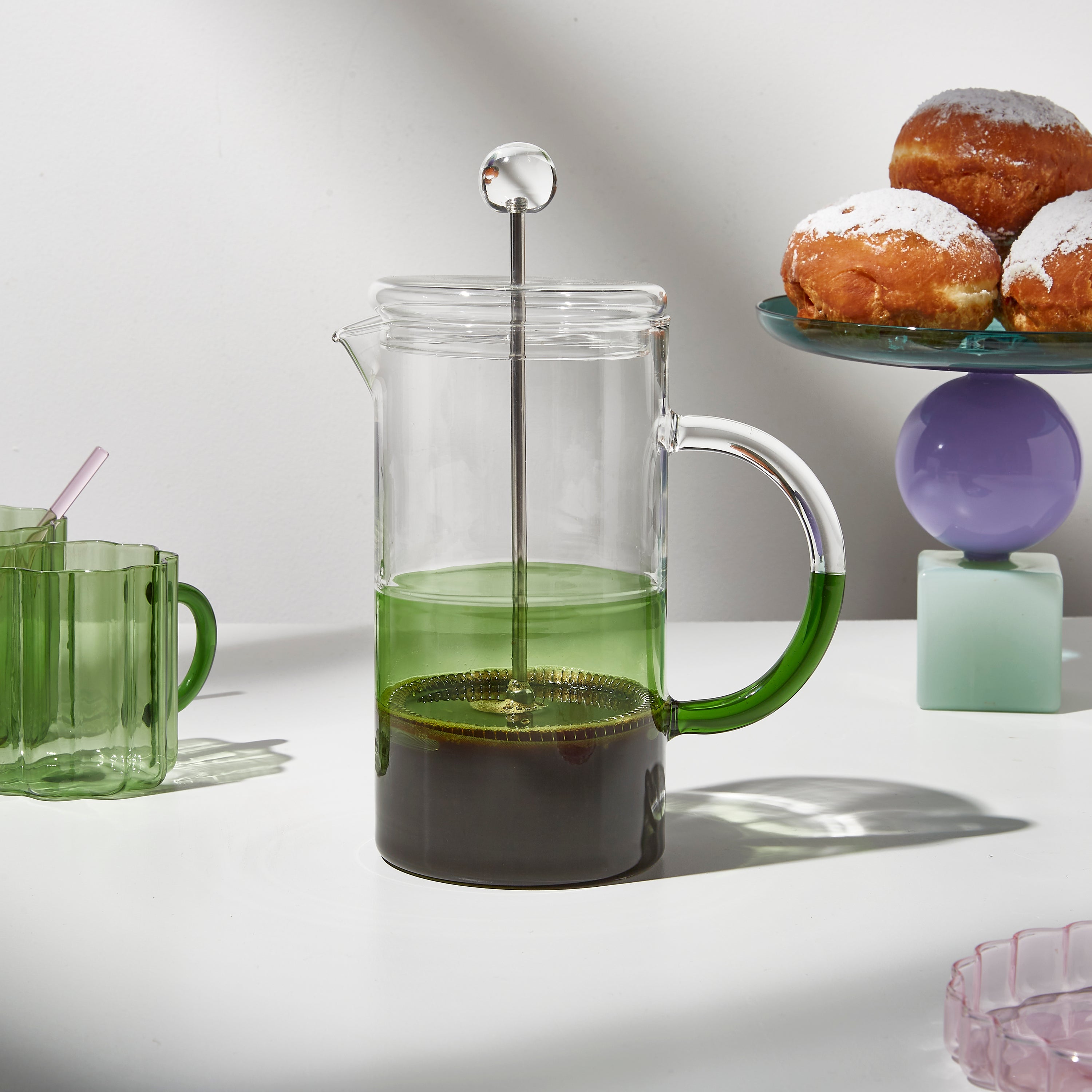 TWO TONE COFFEE PLUNGER - CLEAR + GREEN
Never one to settle for ordinary, FAZEEK's Two Tone Coffee Plunger - Clear + Green will have you daydreaming of your next coffee break.
Simply add your ground coffee to the glass jug, top with hot water and sit the lid on top. Do not compress the plunger until your coffee has had enough time to brew, then slowly push it all the way down. Serve + enjoy!
The Two Tone Coffee Plunger matches beautifully to our Wave Mugs in Clear or Green. 
Materials
Sizing
Care Guide
Each FAZEEK piece is delicate, unique and handmade which means you may find some slight variations in shape, colour or finish. We love these unique quirks and it is all part of the beauty of handmade products. All FAZEEK glass pieces are hand-blown and made from high-quality borosilicate glass. This style of glass can easily handle hot liquids like your daily coffee.
Comes with a stainless steel plunger insert.
Product size: 9cm wide x 19.5cm high.
Volume: Approximately 1100ml.
Our glassware is dishwasher safe but we recommend showing it the love it deserves by washing them by hand. Do not put the lid and stainless steel plunger into the dishwasher. Always be gentle when placing onto hard surfaces.
Our materials & care guide