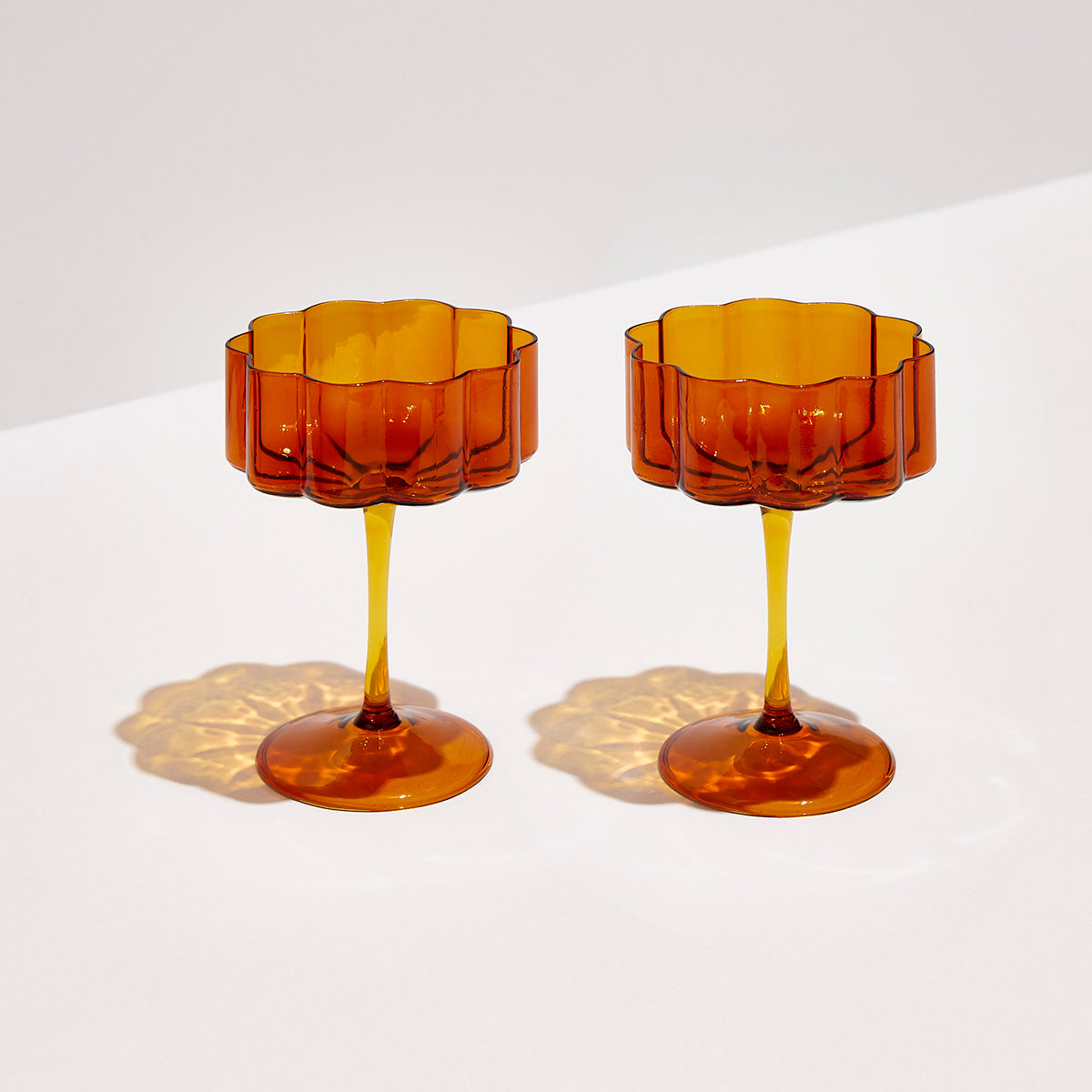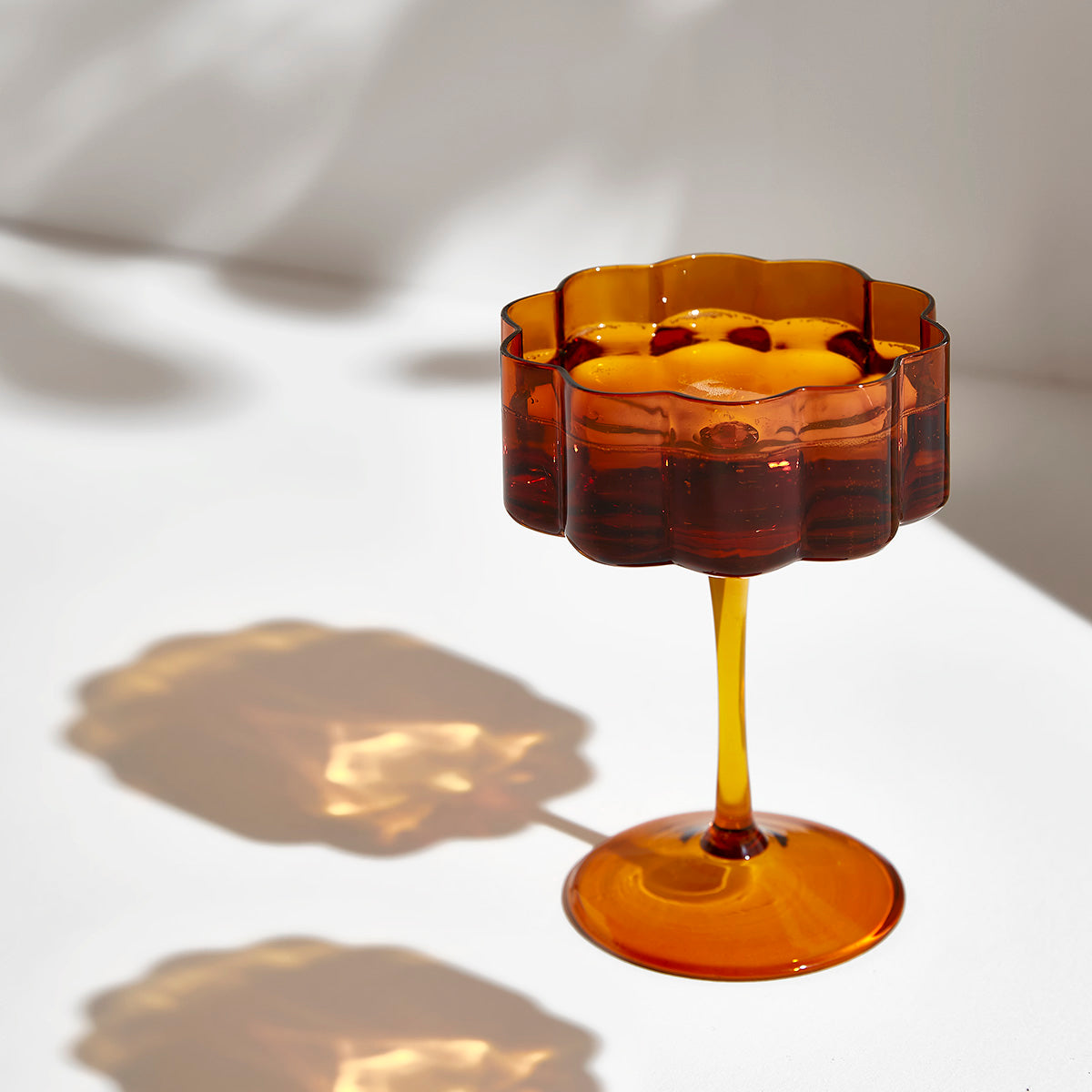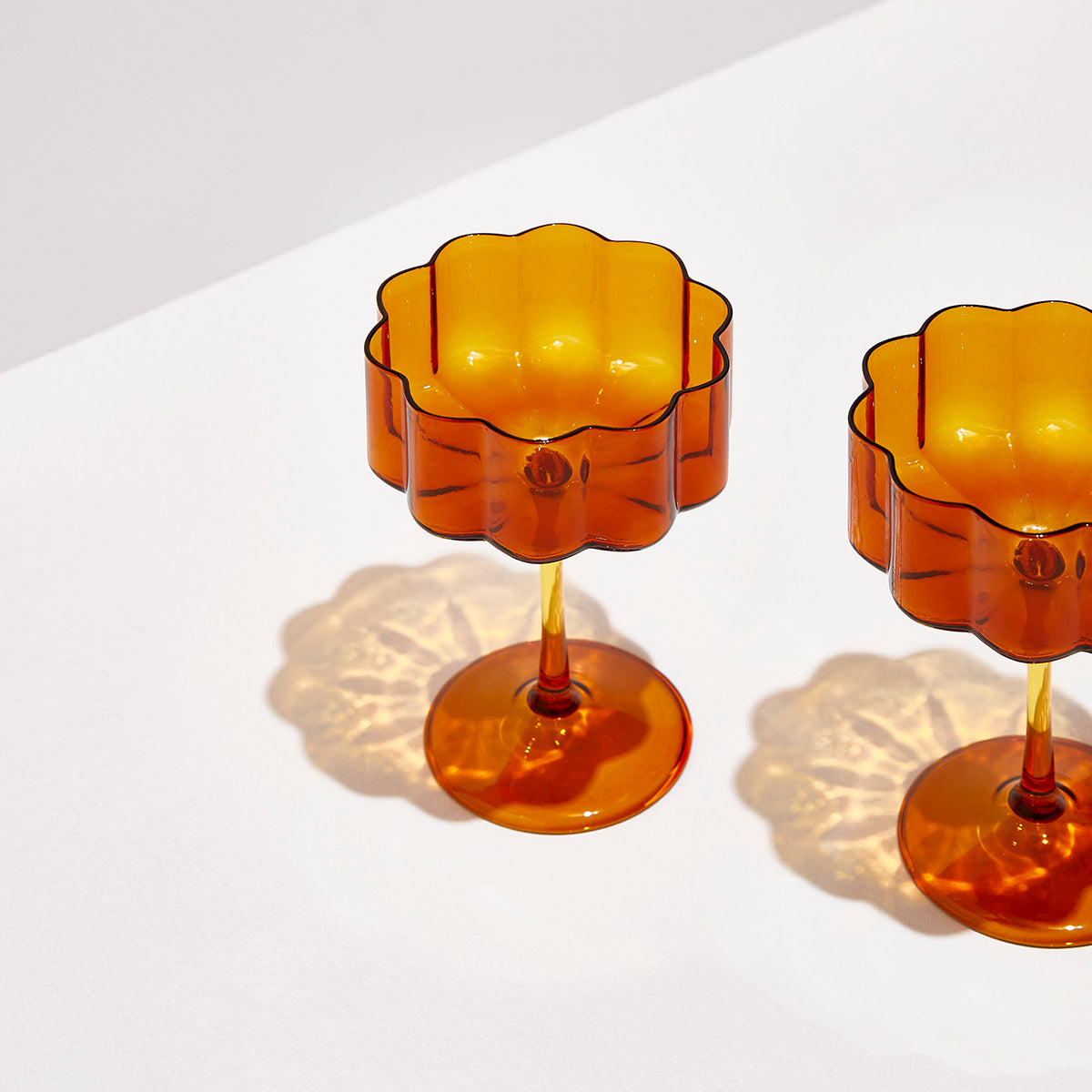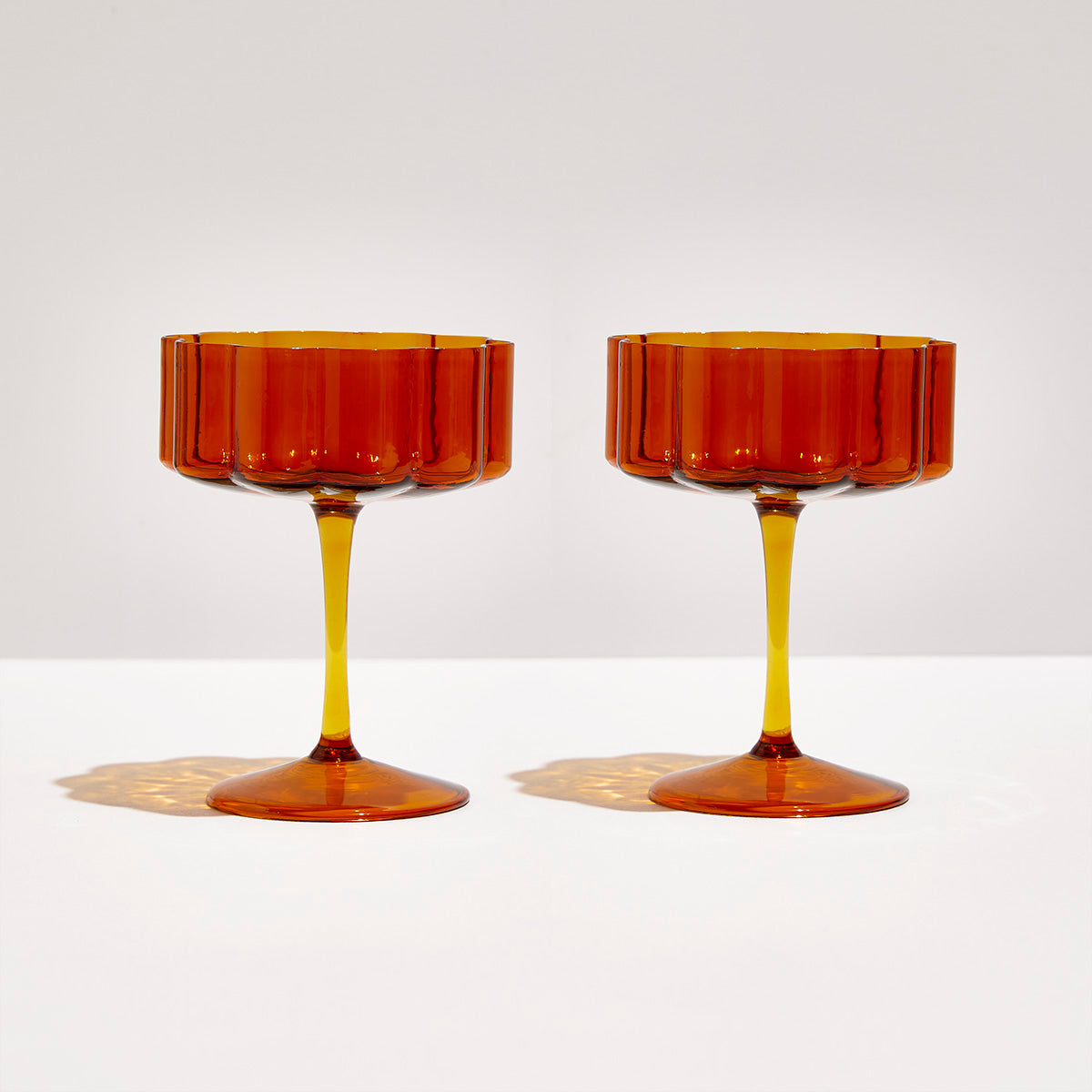 TWO x WAVE COUPE GLASSES - AMBER
FAZEEK's WAVE COUPE GLASSES - AMBER are a modern and playful reimagining of a glassware classic. Featuring an elegant, elongated stem and a wide bowl embellished with beautiful signature rippled edges. These hand-blown glasses are the ultimate vessel to serve your favourite sparkling varietals, decadent cocktails or delicious desserts.
Our Coupe Glasses come in sets of two.
Materials
Sizing
Care Guide
Each FAZEEK piece is delicate, unique and handmade which means you may find some slight variations in shape, colour or finish. We love these unique quirks and it is all part of the beauty of handmade products. All FAZEEK glass pieces are hand-blown and made from high-quality borosilicate glass.
Product size: 10cm wide x 14cm high
Volume: Approximately 250ml when filled to the brim.
Our glassware is dishwasher safe but we recommend showing it the love it deserves by washing them by hand. Do not put ice into the glass before the liquid, and always be gentle when placing it onto hard surfaces.
Our materials & care guide